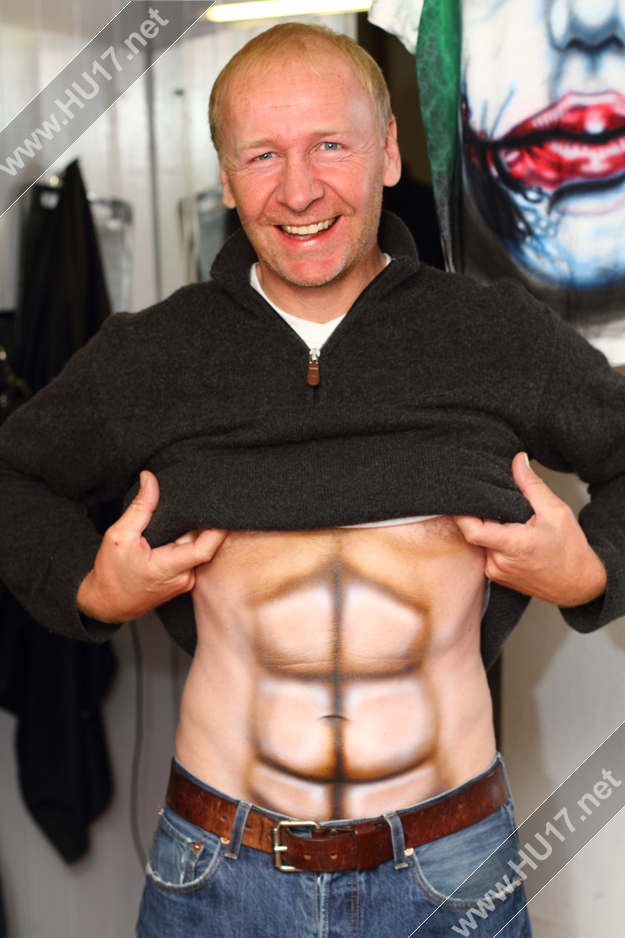 Local Artist Pete Mac held an open day where he demonstrated how spray paint can be used to create painless works of art on people's bodies.
The event held was held at Just Gentleman Barbers in Beverley where he has a studio. On the day he painted a number of bodies including Charlie Hudson who had a set of abdominals painted to his chest.
Pete said; "The paints we use are harmless, the art work stays on the skin for up to a week and is ideal for anyone wanting to have a temporary tattoo for a party or fancy dress night."
Pete's work is not restricted to bodies, other work on display included clothing, portraits and motor bike fuel tanks.
HU17.net Picture Gallery: Click on the thumbnail picture below to enlarge the image to full size
HU17.net Picture Gallery: Click on the thumbnail picture below to enlarge the image to full size