Beverley ARLC held their end of year presentations at Hodgsons Pub in Beverley.
The Blue & Golds who won the Ray Speckman Cup were joined by Craig Hancock who suffered a career threatening injury in the game.
Craig has undergone 5 operations though was released from hospital in time to join team mates and friends at the dinner.
Craig Hancock finally gets his hands on the Ray Speckman Cup after spending three weeks in Hospital.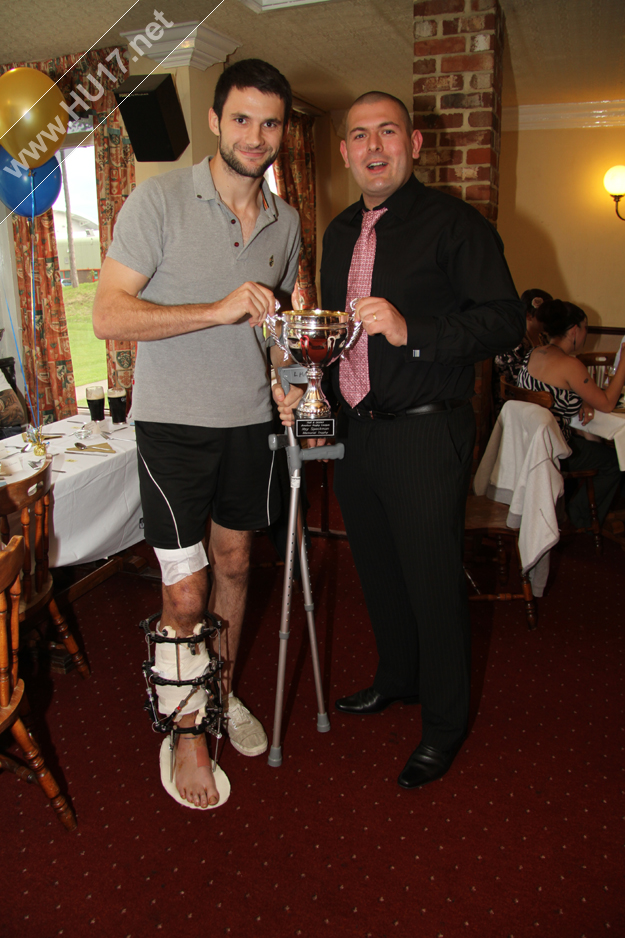 HU17.net Picture Gallery: Click on the thumbnail picture below to enlarge the image to full size
HU17.net Picture Gallery: Click on the thumbnail picture below to enlarge the image to full size