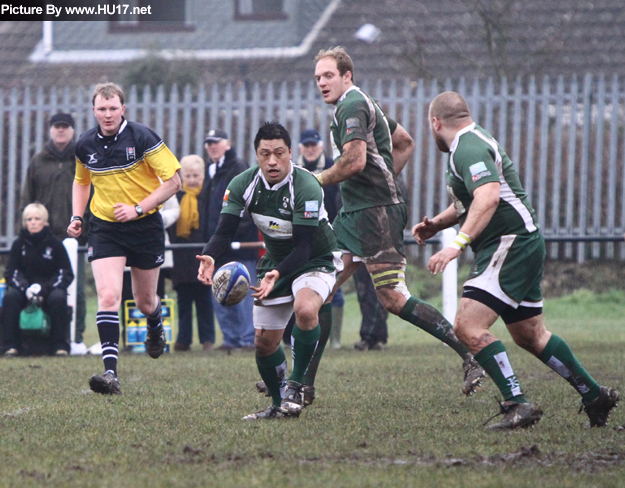 Beverley RUFC travel the relatively short distance to Morley this Saturday to take on table toppers Morley RUFC in the National League 3 fixture. The Beavers themselves have been gradually creeping up the league table and are now in 5th place. Considering the bad run of injuries that they have experienced this season and the small squad that they have, this is a remarkable achievement.
Last week they turned in one of their best performances to date when they beat a strong Chester side in a hard fought but thoroughly entertaining game. One of the features of Beverley's performances has been the outstanding form of inside centre Junior Tupai, who displays a knack of putting his centre partner, whether it be Richard Bussey or Jade Gardiner into spaces in the opposition defence.
Unfortunately, he is doubtful for this Saturday, and indeed for the next few weeks, having damaged the wrist that he broke earlier in the season. He will not know the extent of the damage until he receives the result of his orthopaedic surgeon's examination later this week.
Jade Gardiner is also doubtful still with damaged ribs so it is possible that Beverley will have to go into the game with a badly depleted back line.
Beverley v Morley (away) Meet 11.15 a.m. Kick off 2.15 p.m.
From ;- C.Harding, G.Jelencic, R.Bussey, J.Tupai, J.Gill, P.Duboulay, M.Kilgannon, F.Pickering, A.Forth, D.Morris, M.Adams, G.Gibson, A.Riby-French, D.Worrall (capt), J.McKay, M.Hatfield, C.Hancock, D.Hodgson,
The second XV are at home to Cleethorpes in a friendly match and will select from the following squad, selection to be made after Thursday night training.
Beverley 2nds v Cleethorpes (home) kick-off 2.15 p.m. Meet at 1 p.m.
From:- S.Jenney, S.Charlton, A.Meagher, L.Pardon, M.Brown, G.Jenney, M.Shaw, R.Vaux, R.Todd, A.Jenco, O.Roe, A.Ellis, A.Smith, B.Sherwood, K.Snelling, J.Graham, D.Wilkes, J.Newton, C.O'Connor, J.Wileman,M.Proctor.