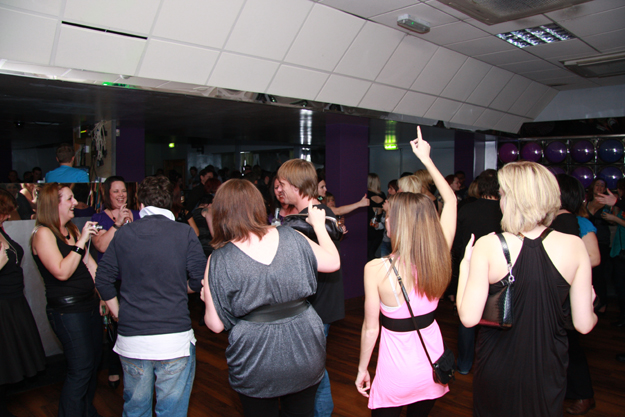 Walk through Saturday Market on a typical Saturday night, and chances are you might feel a little blown away by the flurry of chilly-looking young drinkers charging from pub to pub. The idea might seem a little off putting, but as a young 'Beverlorian' myself, I can safely recommend that you take an hour or so out to test what they're all so excited about.
The truth is the nightlife of Beverley is far more than just a spectacle of drunken youth. The diversity of this thriving nightlife is far more welcoming than your typical drunken city crawl; a night spent drinking in Beverley not only provides those necessary refreshing pints, but also a fresh dose of roaring culture.
Without a doubt, the town caters well to the needs of the lively young drinkers, pubs such as The Beaver and Cross Keys offer the music and atmosphere necessary to keep any keen dancers on their feet until the early hours. Walk a few doors down and find yourself in the slightly cosier Green Dragon, which serves a fair few good meals on top of the merriment of drinks. The magic is, whatever type of evening you fancy, there truly is something for everyone. Be your cravings for a wild night of tireless dancing, or a jovial gathering round a pool table in with good friends, Beverley pubs have an admirable knack of suiting all tastes.
Of course, the night doesn't confine itself to Saturday Market alone. A short walk past the sleeping shops of Toll Gavel, and you reach a whole new show of pubs in their midnight bloom. From the modern bar Fusion, serving up exotic cocktails and spirited music, to the mellow retreat of The Sun Inn, with its warm atmosphere and cool pints, here you can happily admit defeat from your day.
Those who argue that the traditional British Pub is dead, need only to spend the night engulfed in the culture of Beverley pubs to retract their statements. The pool tables are clunking all night, while roaring fires and drunken banter fill a warm room with a golden English pub atmosphere; increased tax on alcohol will struggle to defeat this atmosphere. Beverley evenings remain a wondrous display of talent to suit young and old tastes alike, not the mention the flirty thirties.
As a current student in Sheffield, my typical nights out are saturated with cheap drinks and clownish students, which I admittedly rather enjoy. But something about the fervour of a night in Beverley always draws me back to the cobbled streets of Saturday Market and Nellies, and never once will I fail to say 'It's good to be home'.