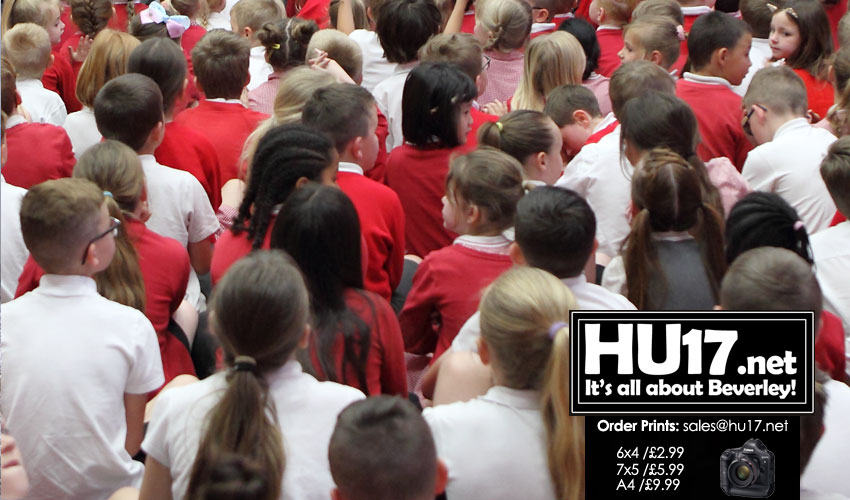 East Riding of Yorkshire Council says they are confident measures they are taking ahead of reopening schools will help ensure people are more confident about sending their children back.
While schools have remained open during the pandemic, the government is calling for primary schools to open from 1 June.
ERYC say they are advising schools to defer that opening until 8 June. This is to allow schools more time to prepare.
A spokesperson for East Riding of Yorkshire said;
"East Riding of Yorkshire Council's priority is always the safety of our residents and children, and the safety, health and wellbeing of our workforce."
"Throughout this pandemic, we have worked in collaboration with headteachers, the wider school community and consulted with trade unions to ensure the needs and welfare of all our children and young people remain at the centre of our planning."
"This planning and collaboration has been ongoing and more recently has focussed on the arrangements to increase pupil numbers to ensure safe systems of working."
"Schools across the East Riding have remained open throughout to provide essential support and care to vulnerable children, children who have Education Health and Care Plans and for the children of critical key workers to enable their parents to provide essential services as part of the Covid-19 response."
"This has included staying open throughout holiday periods and at times when ordinarily schools would be closed."
"Since the Coronavirus outbreak, we have not only been constantly monitoring the national picture but carefully reviewing the local landscape as well."
Council Mindful Of Concern Of Both Schools And Families
"We are particularly mindful of the level of concern amongst schools and families about the potential of schools opening to a greater number of pupils from the 1 June."
"We know that each and every one of our schools and academies who serve East Riding pupils and their families have put a great deal of thought and time into considering how a safe, cautious and phased return will work for them."
"Whilst the cautious increase in pupil numbers is an individual school's decision, East Riding of Yorkshire Council has issued advice to all the counties schools advising that they should consider deferring the implementation of any wider opening until at least the 8 June if government confirm that a phased return should commence from 1 June."
"This will allow schools some additional time to finalise their plans and preparations in light of any updated government guidance and Public Health advice."
"We are, however, asking schools to maintain their current provision of childcare for critical keyworker children, those with an assigned social worker or children with an EHCP."
"We are confident that this measured approach will ensure that schools are in a stronger position and parents and carers more confident when making decisions to send their children to school."