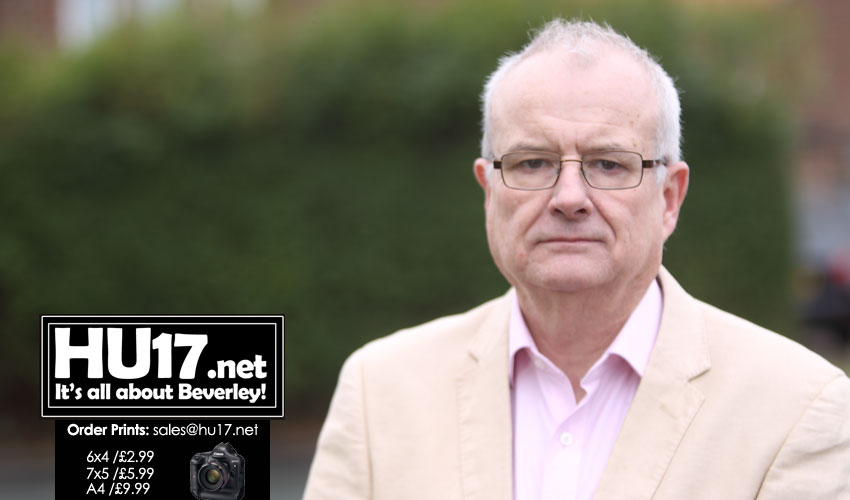 Nigel Farage is running scared of the Liberal Democrats according to their candidate Denis Healy.
His comments come after the Brexit Party leader announced he will not be standing a candidate in Beverley & Holderness in the upcoming general election.
Mr Farage hopes his decision, not to contest seats won by the Conservative Party in 2017 election will help focus the leave vote.
Commenting on the news, Mr Healy said;
"Nigel Farage with his comments has shown he is running scared of the Liberal Democrats as the strongest Remain party in areas like Beverley & Holderness."
"He knows that we are the only party at this election that can take seats like Beverley & Holderness from the Conservatives and stop Brexit."
"Labour was wiped out at the local elections. As a result, they don't have a single councillor in the whole of the East Riding."
"Boris Johnson's Conservatives and the Brexit party are now one and the same. Both want to see an extreme Brexit that will damage our local economy, public services and limit opportunities for our children and grandchildren."
"Voters in Beverley & Holderness have a historic opportunity at this election to elect a Liberal Democrat MP, stop Brexit and build a brighter future for our country."
Nigel Farage Wants His Supporters To Back Boris
News of his Mr Farage's decision was welcomed by Prime Minister Boris Johnson. While others in his party think his decision could backfire.
The Brexit Party had named their candidate, Craig Linsner, to stand in Beverley & Holderness in the election.
Some supporters of the Brexit Party say they are 'gutted' to learn the news. Some also say they feel let down by the Conservative Party and their inability to deliver Brexit.
Nigel Farage has certainly been highly critical of the deal put forward by Mr Johnson. Now he is asking for his supporters to vote for him.
Their candidates will now switch their attentions to helping fellow members win seats held by Labour.
Voters will go to the polls on 12 December where Brexit will be the key issue. Anyone who wishes to have their say needs to ensure they are registered to vote.
You can find out more about registering to vote by clicking here.