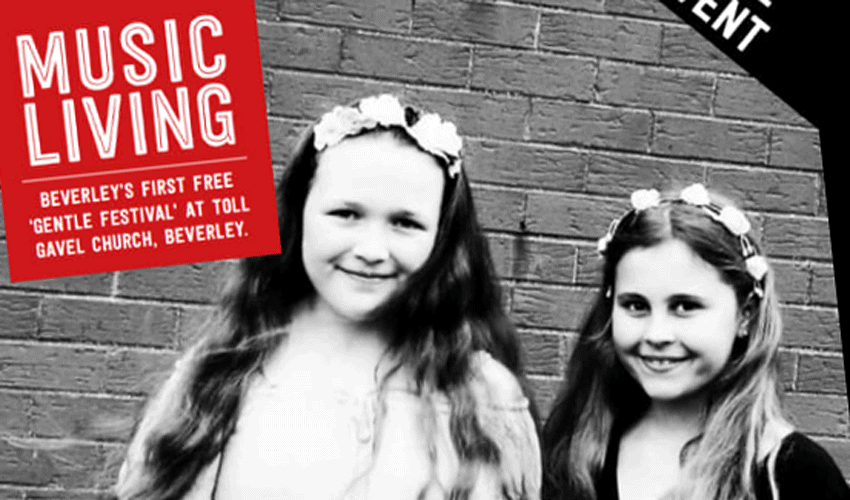 A new Beverley-based festival is seeking young musicians who would like to take part in what promises to be a very special event.
The First Beverley Gentle Festival is being organised by Music Living, a local not-for-profit organisation, and follows their successful Gentle Concerts held In 2018.
Aimed at the whole community, it is specifically supporting children and adults with special educations needs and disabilities. These concerts proved to be a hit.
As a result, this has inspired Music Living to develop this innovative idea further. They will now be staging a three-day event this October.
Taking place from Friday 4 to Sunday 6 October it will be held at Toll Gavel Church. The festival will include music, workshops, sessions and concerts.
Music Living's founder, Denise Delahay, explained;
"We will use music to bring people together who might not otherwise do so. Whilst we want anyone from the community to attend, from young families to older people, the event will specialise in supporting SEND adults and children, so the sort of music, length of concerts and general atmosphere will be tailored to cater for them."
"However, we also want to involve young musicians and are offering them a platform on which they can perform and gain experience of playing in front of an appreciative audience."
"We'd be particularly interested to hear from instrumentalists who might usually play in orchestras to join us – it would be great to have individual violinists, trumpeters or flautists sharing their music with our festival-goers, many of whom might have not previously had the opportunity to see such instruments being played before them."
" Our aim is to put on a relaxing, creative and gentle weekend of music that absolutely anyone can dip in to and enjoy."
The organisation believes that by performing at an event of this kind, it can help young musicians to get their music heard, increase their levels of confidence and provide them with the opportunity to make links with likeminded creatives.
Any young musicians, schools or youth groups that are interested in being part of Beverley's First Gentle Festival, are welcome to contact Denise on 07964 059912 or email music-living@outlook.com.
More information about other performances at the festival will be released over the coming weeks and if anyone would like to be involved in any way or would just like more information, they can also contact Denise on the above contact details.