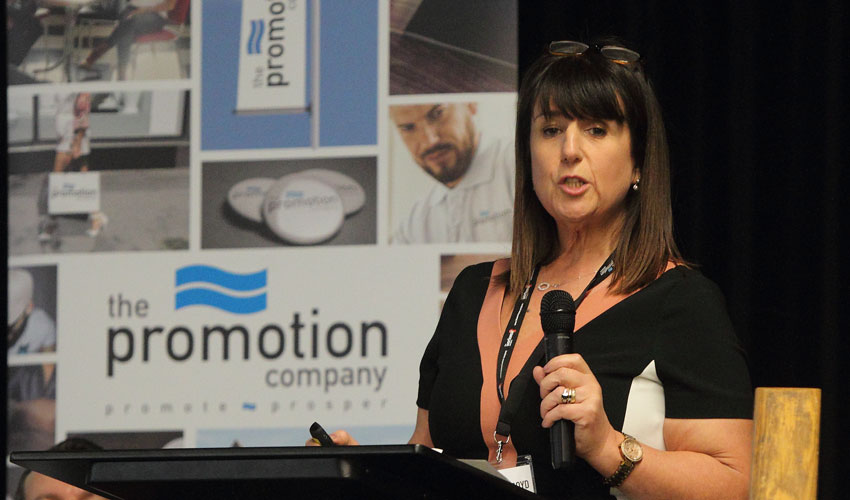 Angela Oldroyd, Director at The Promotion Company says she is delighted with how the 2019 Promote & Prosper event went.
Hosted at the University of Hull the Promote & Prosper was attended by almost 200 local businesses. A number of business owners from Beverley also attended the event.
Those who attended had the opportunity to view the latest products available to promote their business and also hear local businesses leaders speak.
Commenting after the event Angela said;
"We were absolutely delighted with the outcome of the day. The purpose of Promote & Prosper is to promote our business, products and also to engage with our markets. We achieved all three, so a great result."
"For us, it was very pleasing to see our plan come together. But really the most enjoyable thing has to be spending time with our extensive networks, be it, suppliers or clients."
"It is so valuable to spend time with them, to know what makes us all tick, I suppose."
Richard Hayes, Owner of Beverley Motor Works attended the event, he said;
"After attending last year and supporting a fellow FEO member it was a pleasure to go again. Promote & Prosper showcased the latest in the promotion and marketing industry. It enabled us to see the best and new products that are available to promote our business."
"They are certainly a great company to deal with, professional, efficient and great value."
The Promotion Company Enjoy Record Numbers At Promote & Prosper 2019
Karl Douglas from Beverley based travel consultancy Not Just Travel added;
"It was great to meet up with the Promotion Company team, other business owners who work with The Promotion Company."
"As a business, I have been a customer of theirs for 18 months. I primarily go to seek ideas for gifts and thank you items to send our customers."
"Overall it was good to get out of the office and attend what was a very well organised event."
Angela concluded;
"Overall we managed to record 175 delegates on the day. On top of that, we had around an extra 20 walk-ins."
"I would like to thank all those who supported the event and our host Blair Jacobs. Also, I would like to thank our speakers Martin Lauer, Christina Colmer McHugh, Paula Litten and David Kitney."