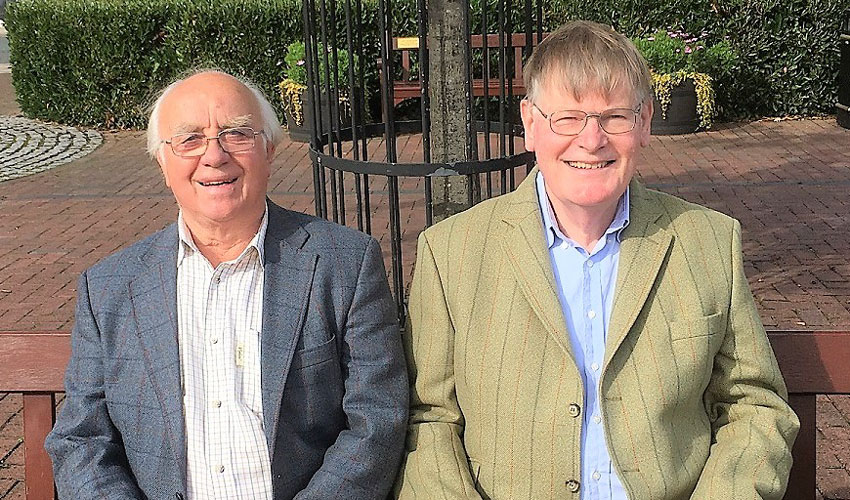 Walter Sweeney has warmly endorsed a campaign that aims to keep Beverley looking good. Launched by Mayor Cllr. Bryan Pearson, Mr Sweeny is fully behind the project to reduce litter in the town.
Mr Sweeney, who will be replacing the veteran Mayor in the upcoming local elections under the Conservative banner. Consequently, he is calling for residents to take more responsibility, and keep Beverley tidy.
Commenting on the incentive launched by the Mayor, Mr Sweeney said;
"I am delighted that Cllr Pearson has used his term of office to emphasise the importance of this issue."
"Furthermore I would like to congratulate all those involved with Beverley in Bloom for their fantastic efforts in making Beverley look beautiful."
"We now have a great opportunity to build on their efforts by ensuring that our streets, play areas and other public spaces are kept clean for the enjoyment of everyone."
Beverley pulled out all the stops this year to get the town looking its best for Britain in Bloom judges. As a result of this Beverley looked its very best this summer.
Months of work, countless volunteers and support from Beverley Town Council and ERYC saw Beverley brightened up for the competition.
Now, the Conservative candidate is calling residents to step up to the mark and maintain keeping Beverley in good, clean condition.
Rather than dumping litter, Mr Sweeney wants all residents to be responsible because ultimately it will save taxpayers money.
Walter Sweeney Wants Everyone To Help Keep Beverley Looking Its Best
Mr Sweeney certainly wants to see people do more, he added;
"We can all help. For example, every able-bodied householder could keep the frontage to their property and the neighbouring pavement clear of litter."
"Every person using the pavements could refrain from dropping litter."
"Parents and teachers could teach children not to drop sweet papers or cans. Every smoker could put their cigarette butts in bins."
"All car drivers could take their rubbish home. In an ideal world, we would not need to spend our Council Tax on tidying up after thoughtless people."