Fish and Chips are one of the nation's favourite meals. Soon Beverley will have an all-new place to enjoy fish and chips, Deep Blue on Lairgate.
These Photos show how the newly refurbished Deep Blue Restaurants branch in Beverley will look. Renovation work began following the Deep Blue take over of the Harper's group.
Currently being renovated, the newly refurbished fish and chip takeaway and restaurant should be open from Friday 19 October. When fully operational it will trade 7 days a week and offer a delivery service.
Deep Blue have so far rebranded Wetwang and Market Weighton takeaways but this is their first restaurant rebrand, something they say they are extremely excited about.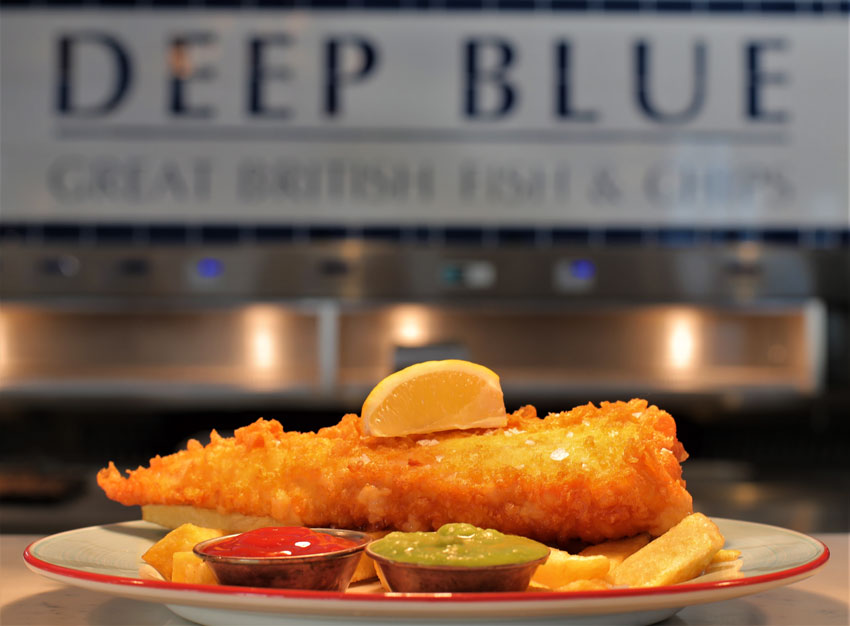 Deep Blue Cater For a Nation of Fish and Chips Lovers
In the UK us Brits chomp our way through 167 million portions of fish and chips. Most staggering is that people in the UK spend £1.2 billion a year in chip shops!
Research shows that 80pc of the population will visit a fish and chips shop each year. 56pc of people say they purchase fish and chips to eat at home as a family meal.
Since the first fish and chip opened in 1865, there is now an estimated 10,500 fish and chip shops in the UK. This total dwarfs the likes of McDonald's who have just over 1,000 stores in the UK.
Fish and chips are also a lot healthier than people give them credit for. An average portion of fish, chips and peas contains only 7.3pc fat of which 2.8pc is saturated fat. A tuna mayonnaise sandwich contains 16.8 grams of fat.
Customers of Deep Blue will soon be able to sit back and tuck into fish and chips in the new restaurant in Beverley or take them home.
Ahead of their opening, Deep Blue will be holding a special event inviting a number. Guests will have the chance to get a first look at the offering in Beverley.