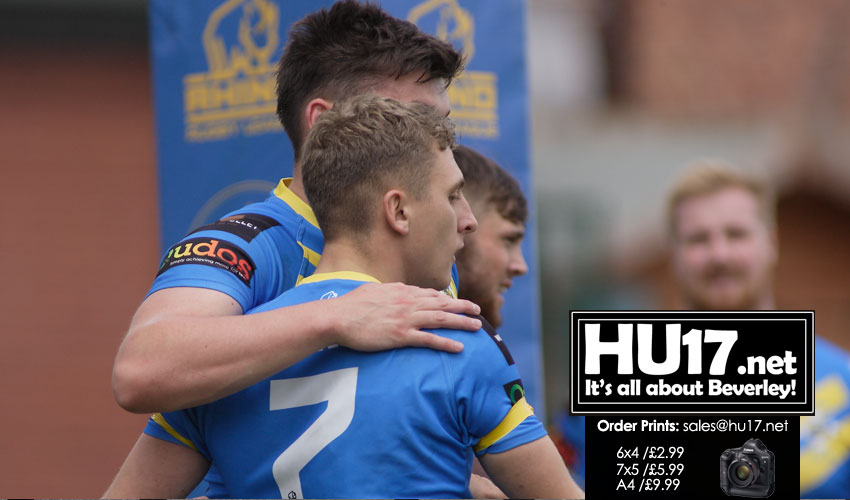 Beverley ARLC ensured that they remained unbeaten at their Beverley Leisure Centre home in 2018 last Saturday.
Head Coach Scott Taylor was able to select from a near full strength squad with some significant names missing out on selection.
With that said, the Tyneside outfit still striving to pull themselves clear of the re-election zone were always going to be up against it.
The biggest cheer of the afternoon was reserved for Lee Stevens, who ploughed his way through a melee a visiting defenders from close range to score his first try of the season.
That try ensured that Stevens avoided a well rehearsed end of season club ritual for anyone failing to score in a season. For good measure Lee Stevens also took the home side's player of the match award.
Bobby Downs well timed long pass put Josh Poskitt over for the opening score after ten minutes. The winger grabbed his second in the 15th minute as he leaped to catch a cross-field kick from Lewis Poskitt to score.
A handling error by the visitors midway through the half saw Peter Starling kick the ball ahead for Bobby Downs to pounce and score.
In the 32nd minute, Trevor Penrose broke through to send the supporting Tom Moor over . The re-start kick was allowed to go dead but Beverley's drop-out struck a Gateshead man to give them the feed at a scrum on the half-way line.
Bobby Downs pass then send Peter Starling sprinting away to outpace the cover. Four out of the five first half tries were converted by Josh Poskitt for a 28-0 interval lead.
Very shortly after the break Lewis Poskitt weaved his way over to score before Alex Calvert's neat reverse pass sent Billy Riby over. Fifteen minutes into the half, Ben Bardle's mazy run set up the position for the ball to be moved to the left and Josh Poskitt to complete his hat-trick.
The hour mark then saw the try of the match with some spectacular handling. Peter Starling supplied the final pass to send Bobby Howdle over. The visitors man of the match Dom Mews showed his frustration in the closing minutes as he was red-carded for dissent.
Stevens then completed the afternoon's scoring which included a further 4 second half goals for Josh Poskitt to take his personal points tally to 28.
Beverley will not now be in action until September 15th away at Oldham St Annes which will mark the end of a historic campaign.
Final Score : Beverley ARLC 56 Gateshead Storm 0 | Reported by Nick Robinson