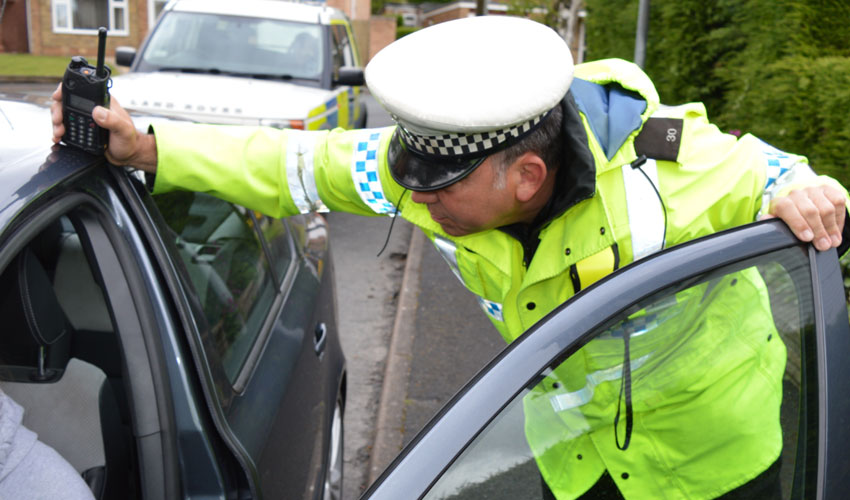 Humberside Police are urging people to think about getting behind the wheel and driving if they are out tonight for the England game and also the morning after.
While tonight is a big night for England fans across the country and here in Humberside you can expect to see extra officers out and about to keep everyone safe.
This includes officers policing our roads, and Superintendent Darren Wildbore, who is our lead for Roads Policing is reminding fans to think ahead about their travel plans and especially to not drink and drive.
He said;
"This is great time for everyone enjoying watching England and the World Cup – pubs and clubs will be busy and people will be hosting their own celebrations to cheer on the England team."
"If you're heading out and intending to raise a glass or two to cheer on the team, do the sensible thing and leave the car at home. Our officers are here to keep you safe and as part of the ongoing national drink –drive campaign we are continuing to conduct road side breath tests if we suspect someone may have taken the risk to drive their car after they've had a drink and may be over the legal limit."
"Remember too that you may not be safe to drive the following morning. One unit of alcohol can take an hour to be out of your system, so it could be hours before you're fit to consider getting behind the wheel again."
"We're hoping for a win tonight and – while we can't predict the result – what we can firmly say is, YOU could well be the one facing penalties if caught driving over the legal limit."
"Don't take the risk of a conviction for drink driving which comes with:
A minimum 12 month driving ban
A criminal record
A fine of up to £5,000 or up to six months in prison or both
"Not just during the World Cup, but if at any time you suspect someone is going to drink and drive you can phone us on the non-emergency number 101. We will act on information received by members of the public so I would encourage people to report any drink driver to us immediately."
You can also phone Crimestoppers anonymously on 0800 555 111 or report anonymously on the Crimestoppers website www.crimestopppers-uk.org