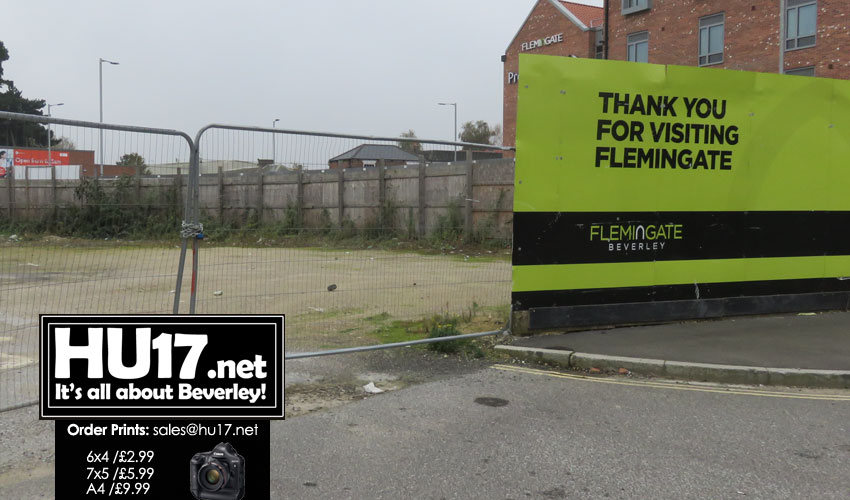 If proof was needed that the people behind the Flemingate development, Wykeland Group were out of touch with reality a report in the local press proves it.
Now almost two years old the company claim that the troubled out of town retail park has pulled in over 2 million visitors and has not impacted the Town Centre business.
It would be interesting to understand how they calculate the visitor numbers and if they are remotely correct how many were coming to Beverley anyway.
If you take the numbers published and break it down it equates to just short of 20,000 people per week. About as many people who attend the Food Festival. – That is a lot of people.
Another interesting part of this wonderful success story are claims that the introduction of Flemingate has not impacted the town centre, well it has, and it continues to do so.
The shuttle bus which spends an entire Saturday circumnavigating the town centre adding to pollution and congestion rarely has anyone on it, just more clutter on our already busy roads.
Then let's look at Wilkinson's – they swapped town centre trading for a larger place on Flemingate, their parting gift to Beverley – a huge great empty unit in the very heart of the town.
Now Wilkinson have not denied claims they are looking for a move back to Beverley, if however they do not want to come back then the unit should be released to another business.
Something is not right when it comes to Wilkinson's old store. A prime location like that in the town centre does not sit empty for two years, unless someone is paying to keep it empty. Anyone in business will tell you paying two rents, one on a an empty property is not a viable way to do things.
Not to be outdone by the developers, the Beverley Chamber of Trade have chipped in to claiming that the Flemingate has added to the town.
Their comments are equally blinkered. Small businesses in Beverley have been telling anyone who will listen that Flemingate has or is having a detrimental impact on their sales and has been blamed by some for them being forced to close.
It is worth noting that Beverley's Chamber of Trade are keen supporters of Flemingate reducing their unit size, something the most recent report fails to mention as it will put the retail park in direct competition with the high street.
Why the body who is supposed to represent 'Beverley Business' are so keen to support this shows their utter disregard towards all those small businesses that make Beverley unique questioning their neutrality and suitability to represent business equally.
Yes Flemingate is starting to get established, yes there are some benefits, but as one local independent retailer said earlier this week – 'people don't come to Bevelrey to shop in Debenhams, they want something unique.'