Wilko have confirmed the lease of the premises has been actively marketed of the premises they vacated from centre of Beverley which has remained empty since.
A topic of discussion the at the Annual Town Meeting the company also ruled out any chance of using the building for another use as their agreement prevents sub letting.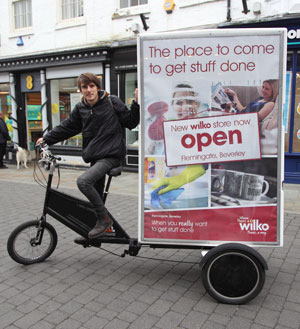 Wilko's were one of the first stores that switched from town centre trading and made the move to the out of town shopping centre located on Flemingate.
Residents at the annual town meeting raised concerns over the future of the unit which has been empty since Wilkinson's move, and, up until recently had been described by many as 'a real eye sore' in the town.
On contacting Wilko's to clarify some of the points raised in the meeting a spokesperson for the company told HU17.net;
"As you know the original store ceased trading a year or so back although the lease still runs until next year so Wilko is still responsible for the premises."
"This is why, after comments about the way the store looked, the company carried out some visual improvements promoting the local community."
"I understand the lease is being actively marketed and I can confirm sub-letting is not an option."
Alan Menzies from East Riding of Yorkshire Council said there was nothing the authority could do about the unit. He praised the efforts of Cllr Bryan Pearson who spearheaded a campaign to get the windows decorated.
Rumours that have been circulating that the company was retaining the unit as they have plans to return to the town centre were dismissed by the company as nothing more than speculation, when asked they said;
"I cannot comment on any suggestion about Wilko wanting to get back into the town centre. I have certainly not heard that this is the case so must be treated purely as speculation."