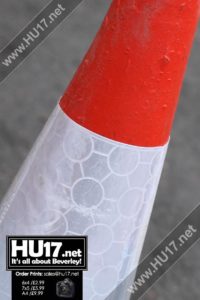 East Riding of Yorkshire Council will be carrying out carriageway resurfacing works and improvements to the road markings to the bridge over Barmston Drain on Grovehill Road, Beverley, overnight on Monday, 4 September, 2017.
The works are the final phase of the bridge maintenance works which were carried out earlier in the year.
An East Riding of Yorkshire Council spokesperson said :
"We apologise for any inconvenience caused by these overnight works, but they mark the conclusion of this scheme to improve this bridge for the future."
Due to the narrow width of the bridge, the work will be undertaken at night starting at 7pm until 6am, for one night only.
A full road closure will be in place. Traffic will be diverted via Weel Road, Tickton, the A1035 and Swinemoor Lane, Beverley.