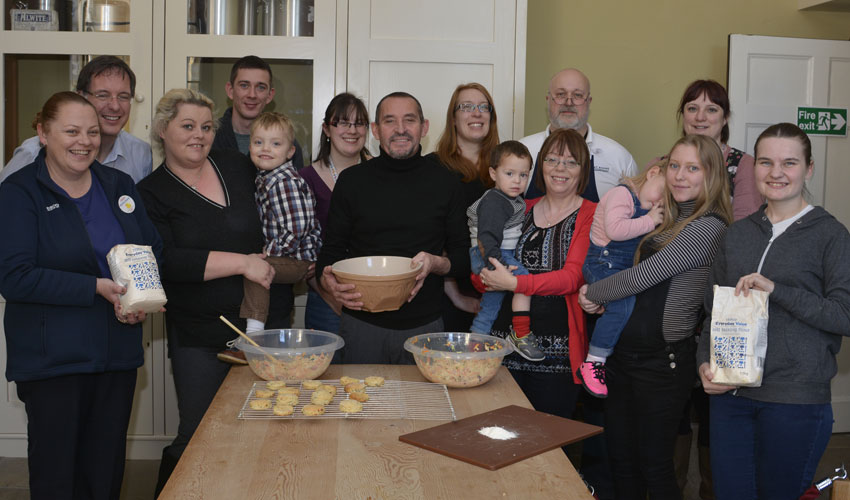 Local families were invited to Sewerby Hall and Gardens for a fun packed day, with activities including cooking the traditional way on the Edwardian range.
Families who take part in regular activities at the Christ Church Community Hub in Bridlington were involved in the day with their children, who range from two years to 10 years old.
The day involved cooking scones in the range, making coleslaw, planting cress seeds to take home and nurture, and decorating food waste recycling caddies. There was also a picnic lunch in the Orangery followed by a walk around the gardens and time in the play park.
Laura Harrison, the healthy family support worker at Bridlington Children's Centre, was involved in the day and talked to families about ways to involve the children in cooking at home and gave suggestions for fun, healthy activities.
Sophia White, training manager at Christ Church Community Services who runs the cooking courses, said:
"It was lovely to take the families somewhere they had not been before and to give them the opportunity to adapt their skills and knowledge to a more traditional way of cooking. We wanted the day to be about families having fun, learning and, importantly, eating together. We all know family life can be stressful and we wanted to say relax, enjoy your day, you're all doing a vital job!'
Robert Chester, education officer at Sewerby Hall, said;
"We really enjoyed having the families up to cook in the hall and enjoy the grounds. We are trying to find new ways of engaging with families – especially those with children under five years old, and we hope to do more events like this in the future."
Feedback from the parents who took part include, "It was so relaxing and such a peaceful atmosphere, everybody has been so friendly" and "Fab, friendly and fun, every need catered for and made to feel so much at home".
A Christmas fun day has been organised at the hall for families who have been doing healthy family cooking courses at Christ Church, and this will take place on 22 December.