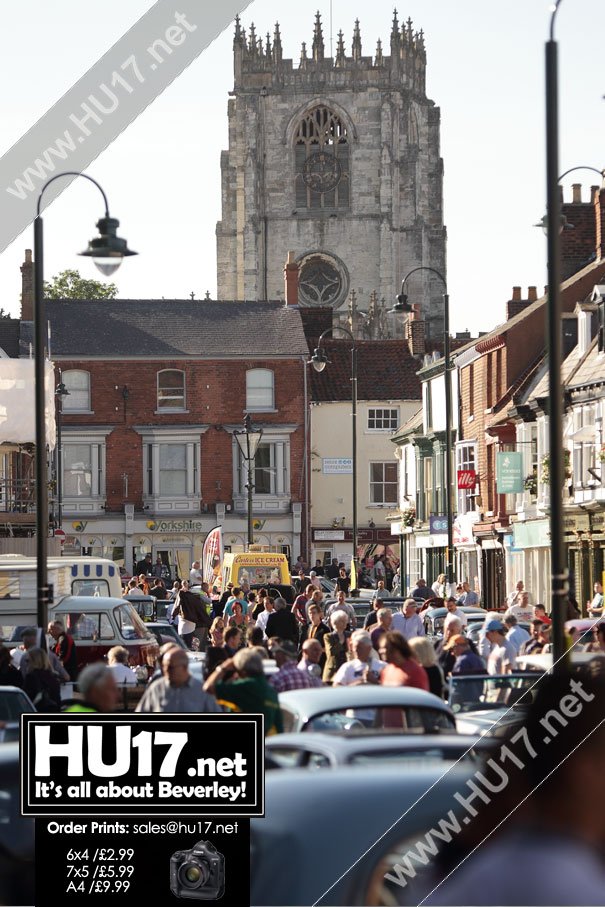 Beverley Classic Car Show will take place this month, an event that always seems to bring the best out in the town.
Taking place on Wednesday 22 June the Beverley Midsummer Gathering is organised by East Yorkshire Thoroughbred Car Club and as an event sees the town transformed into a sea of cars.
East Yorkshire Thoroughbred Car Club is made up of hundreds of members. The show in Beverley gives thousands of people a chance to relive their past through a stunning collections of cars and bikes.
Staged in the centre of Beverley providing a boost for the local businesses the Beverley Midsummer Gathering spent one year in a temporary home.
Highlights over the years have included Mark Fisher's 1961 BMW Isetta, Alan Finney's Triumph TR6 and Beverley Minster's resident engineer Steve Rial's 1969 BSA Starfire motor bike.
To become a member of the East Yorkshire Thoroughbred Car Club you need to own a motor vehicle that is more than 15 years old and, which is part of Britain's motoring heritage.
As a club, they aim to provide and encourage the ownership, preservation, restoration and use of vehicles that form part of the history of the roads in Great Britain.
On Wednesday 22 June between the hours of 6PM and 9.30PM members of the public will get to view the hundreds of cars that club members will put on display.
A free event, while dogs are welcome organisers request that people keep them on their leads while at the event in Saturday Market.
Club members and anyone who is wanting to take part will need to complete an application form through the club web site as soon as possible as places are limited.
Traditionally, it has been the Mayor of Beverley, currently Cllr Robert Begnett, who attends the event picking out their favourite car that is on display.