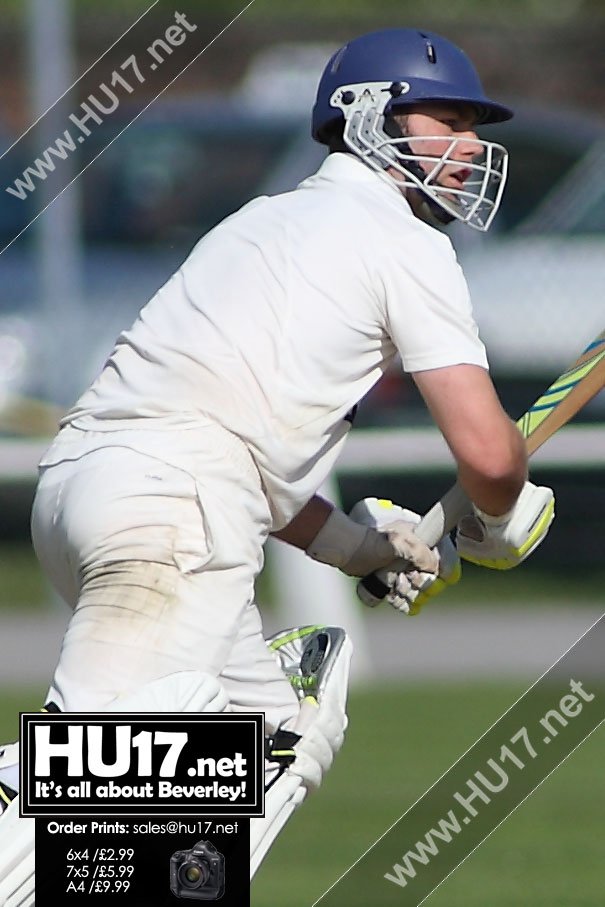 Easingwold and Studley Royal remain in the promotion places in the Hunters York & District Senior League Premier Division as the entire divisional placings go unchanged.
Top met bottom at Back Lane and it was a comfortable eight wicket victory for leaders Easingwold over Heworth thanks to a fine all round performance from Stephen Piercy who took 4-17 and along with Josh Sargent (3-22) bowled out the visitors for just 112, Steve Baxter top scoring with 29. Piercy then set up a straight forward chase with 36 before Kyle Waite (26no) saw his side over the line.
Studley Royal got the better of a drawn game with Pickering, Dan Coad (71) and Rob Mackle (38) helping the visitors reach 208-9 which included three wickets from Tim Whincup (3-58). Steve Walmsley went one better taking 4-36 as the hosts reply closed on 197-9 Kieran Bowes remaining unbeaten on 35 to deny the away side maximum points.
A century stand between John Gilham (84) and Kevin Bradley (53) almost set up victory for Clifton Alliance against Beverley Town Cricket Club but the visitors came up 13 runs short finishing on 222-8 with Kieran Thompson (3-60) and Anthony Spence (3-53) both taking three wickets.
That was in reply to the home sides 235-9, Jonny Vodden and Tommy Hudson joint top scorers with 36 as David Friend recorded the best figures in the match, his three wickets coming at a cost of 45. The draw was enough to keep the away side in third place in the table and well in contention for a top two finish.
Will Stephen's unbeaten 69 helped York to a three wicket win at Driffield Town as they scored 182-7 despite the efforts of Ollie Ezard (3-40) and Jamie Greavson (3-44), Ian Jarvis also contributing 44 to the total. That came after Simon Hall had taken 3-19 as the hosts were restricted to 178-7, Luke Ramsey the top scorer with 41.
Goole Town had Ben Earl to thank, his unbeaten 67 key to their total of 144 as Tom Atkinson (4-25) and Matthew Howden (4-38) shared eight wickets. In reply Bolton Percy were bowled out for just 98, David England (4-13) finishing with four wickets for the second week in succession. Ben Lamb also chipping in with 3-30 as Ed Noble (34) and Alistair Rigby (31) scored the majority of a the visitor's total.
Mark Wilkie scored and unbeaten 82 for Sessay, having already taken 3-39 but his efforts were in vain as their match at home to Hull Zingari was abandoned with the hosts seemingly on course for victory on 128-6 replying to 160-7 which had included 49 from Matthew Bunn.
Beverley Town Cricket Club (27) drew with Clifton Alliance (19)
Beverley Town 235 – 9 (J Vodden 46, R Fish 32, D Whitelock 41, T Hudson 46, D Friend 3-45)
Clifton Alliance 222 – 8 (J Gilham 84, K Bradley 53 K Thompson 3-60, T Spence 3-53)