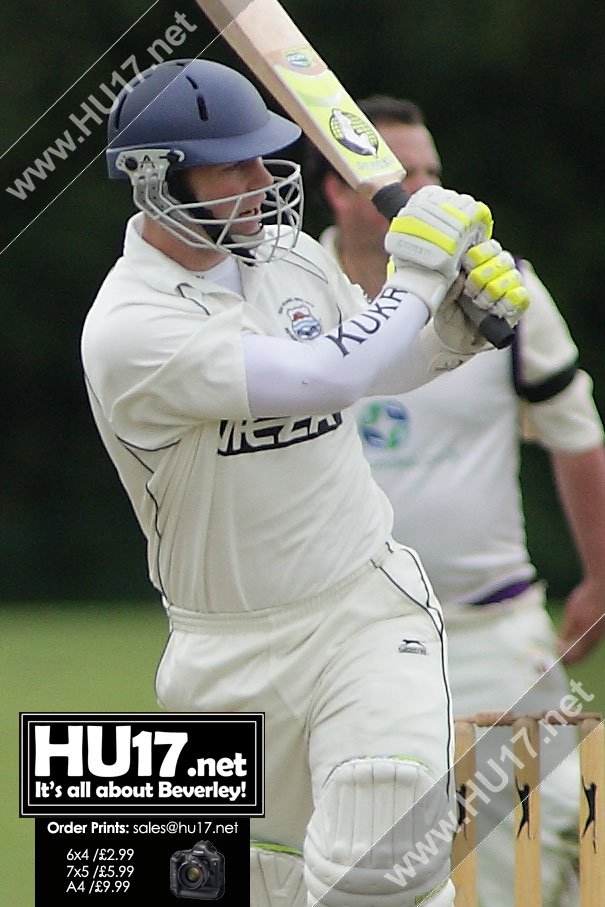 Anthony Spence will lead Beverley Town Cricket Club 1st XI as they travel to North Yorkshire to face York II in the York & District Senior Cricket League.
Spence has been handed the role for Saturday's clash as first-team skipper Jonathan Fish takes an afternoon off to enjoy a wedding.
While an inform Fish relaxes on Saturday his side will go into their biggest league game of the season as they look to get the points that will take that top of the league.
Last weekend, Beverley enjoyed the highs and lows of cricket in the space of 24 hours. A good team effort on Saturday to secure a win was followed by very poor all round performance in the cup.
Speaking ahead of the match with York this weekend, all rounder Matthew Mudd was treating the game with caution, he said;
"York is a strong side, and you would expect them to be near the top of the table. It's a tough place to go and get all 30 points."
From a bowling point of view, Mudd who is the joint top wicket taker in the league with 11 so far this season feels constancy is the key, he said;
"The wicket will mean the bowlers have to be a lot more consistent. For us, with York's strong batting line up, we could be punished."
"Thus far this season though the likes of myself, Guy Brumfield, Alex Morrel and young Jamie Roe have proven we are able to bowl teams out."
With their captain away, an under-performing middle top order needs to do all they can to put some runs on the board if they are to avoid relying on their bowlers yet again to win the game.
Mudd, however, feels the conditions will favour the batters and thinks it is Spence's time to shine, he said;
"In particular, I am expecting Spence to be really up for this game with York with it being his first game as captain in Fish's absence."
"Given we have struggled a lot with the top order this season they should all be looking to make a big impact."
"I'd say Faisal Abid and Spence are key, it should be a good deck to bat on and thus far this season they have not shared a big opening stand, of which they are more than capable of."
"Fish would have offered a lot in the form he is in coming in at number three, but unfortunately there's a wedding or something that's he said was more important, once he (Fisher) nails his dedication he will be there."
Beverley are currently third in the table, with the two sides above them, Fenner and Woodhouse Grange playing each other a positive result would very likely see them end the day at the summit.
Beverley Town 1st XI
Anthony Spence (Capt), Faisal Abid, Ben Fish, Olly Grantham, Andrew Burton, Iain Gillyon, Alan Acklam, Matthew Mudd, Alex Morrell, Jamie Roe, Guy Brumfield