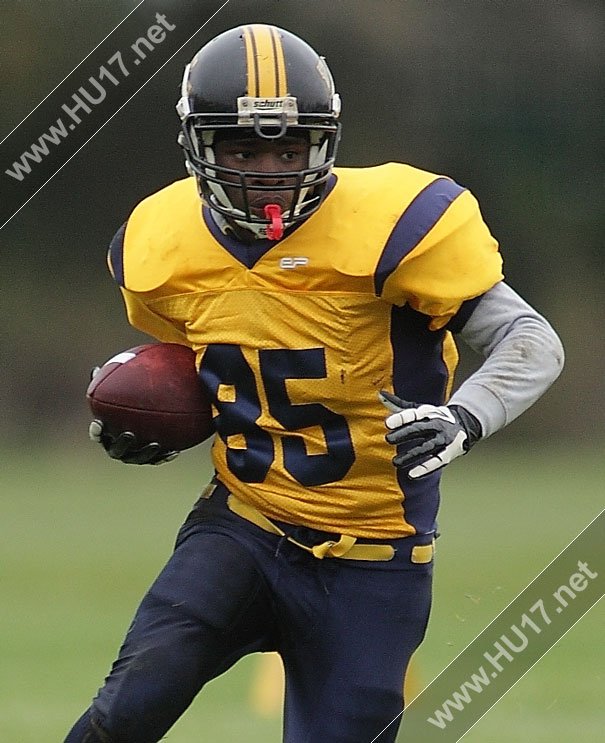 Hull Sharks maintained their 100% start to the new American Football season as they beat Leeds Celtics at Hull University.
Head Coach Martin Gardham was full of praise for his side and had special words for his kicker Josh White who kicked two field goals.
Gardham said;
"White kicked two great goals, one from 33 yards and a second from 20 yards. Those kicks would have been really demoralising for the opposition."
"The kick right at the end of the second quarter ensured we went in with a half time a lead, that was the turning point in the game."
In match that saw both sides guilty making handling errors Gardham had plenty of positives to pick out, he said;
"There were lots of highlights, Matt Styles picked off a screen pass to run into the end zone and line backer Dave Iles made an great interception before running the ball back 30 yards to score, both were special moments in the match."
Gardham who has been involved with the Hull Sharks on and off for 18 years is no rookie when it comes to the sport.
With the Sharks sitting out next week they face their toughest test of the season in two weeks when they take on the Durham Saints who are second in the North Eastern Conference, he said;
"We have lost a lot of players this year, we also play in a very tough conference and with Durham drafting in players from the USA we suspect this will be a hard game."
It may be a hard game but the Sharks have every reason to go into the game against the Saints with confidence. Unbeaten in eleven regular season fixtures back to back shows they are no push over.
Hull Sharks have one final home game before the winter break ending 2013 with a match against the Bradford Bears.
Final Score: Leeds Celtics 12 Hull Sharks 33