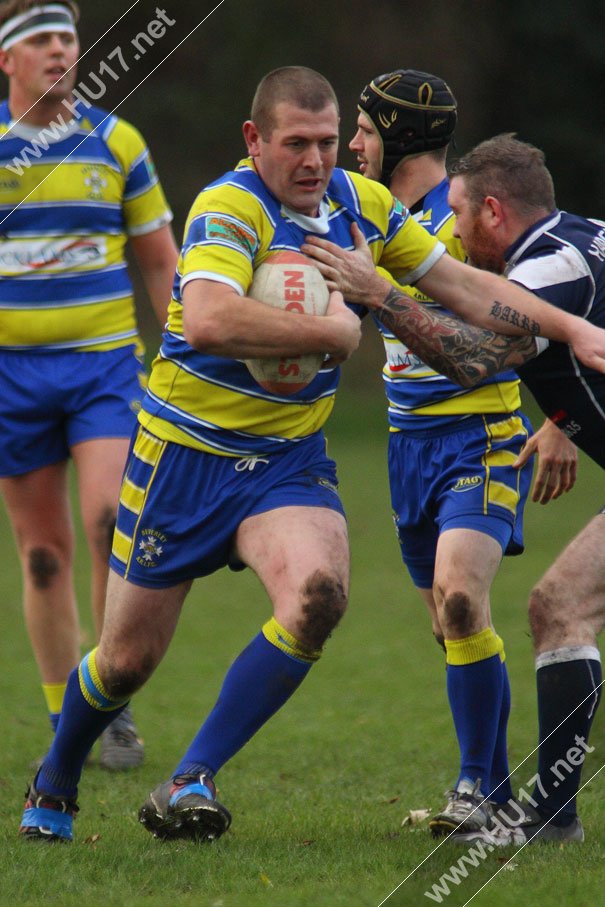 Blue and Golds coach Guy Adams is delighted with the response of his side after they progressed to the semi final of the cup.
Beverley ran in seven tries at the Beverley Leisure Centre that saw Iain lane, Steve Connolly, Ben Calvert, Lee Falcus all score while Ryan Watkin scored three tries and kicked seven goals as Beverley dispatched an ill tempered Rangers side.
Beverley ARLC went into the game looking to avoid a fourth straight defeat facing the side, Haworth Rangers who has knocked them out of the of Yorkshire Cup earlier in the season.
Adams made several changes to the starting team that saw Ryan Watkin and Gavin Procter both left on the bench.
Adams said;
"I needed to shake things up and end this losing run we are on. We gave some of the new lads a chance to start the game and make an impact, and clearly it worked."
"Mixing it up meant we had two hookers on the pitch which in the end gave more creative options that we exploited."
Beverley ARLC also welcomed back Steve Davidson who at the start of the season packed his bags and headed over the tracks to join Beverley RUFC.
This was his first appearance in a blue and golds shirt since his return and coach Adams was pleased with the big man's performance saying;
"Davidson slowly made his way into the game, we have more forwards now so we can rest the big units give them ten minutes on and ten minutes rest, this suits guys like Davidson."
"We have some quality forwards at the club, Daryl Gregory is quite simply a big machine and has cemented his role at second row."
Match day water boy Ian Pollard was also pleased to see the return of his old pal Davidson to Beverley ARLC.
Pollard said;
"He played very well, is was very good to see him back in a blue and gold shirt even if the kit does look a little tight on the big man."
Steve Connolly had to leave the field of play late on is the first half after he was brutally head butted leaving his right eye swollen up, when asked about the incident Adams said;
"He is OK now, rugby is a tough game but that was a little over the mark. He came off but will certainly be available next week for selection."
Beverley ARLC return to league action next week when they host Three Tons at the Beverley Leisure Centre, Adams has not ruled out making mass changes again saying;
"The weekend's result showed that mixing it up and moving players into different roles paid off, fans should expect to see more of the same next weekend."
Final Score : Beverley ARLC 42 Haworth Park Rangers 10