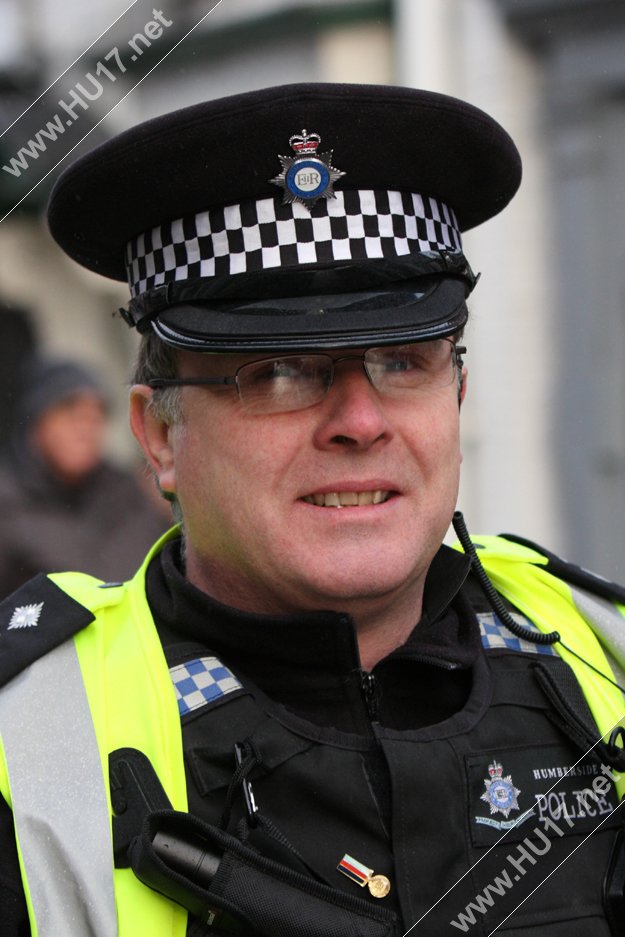 1. Priority
Issue: – Farm Watch – Remote Crime – Poaching
Farm watch again has proved an invaluable tool in the fight against Rural Crime. Members are still encouraged to report any suspicious activity or vehicles to the Police or Farm Watch.
Beverley Rural Community Policing Team is preparing a pack to give people advice on Rural Crime. The pack will cover issues such as Rural Crime, Wildlife Crime, Diesel thefts and tank security, Horse and Tack Security , Poaching, and a host of other Rural based security advice and issues.
2. Priority
Issue: – Target Hardening – Traffic Calming _ Middleton on the Wolds
During June, two vehicles were attached and had head lights stolen.  Both of these were Land Rover and we are currently looking at various target hardening events in Middleton.  We are also interested in any volunteers for Community Road Watch to try and slow down traffic in the village.  We provide the training and will work with you to assist.  Anyone interested should contact the rural team.
3. Priority
Issue: – Vehicle Crime – Bishop Burton and surrounding area
Vehicle Crime still remains a priority in the rural area, with 4×4 vehicles being the main target. Middleton on the Wolds saw two vehicles being the target of theft of headlights.
Wednesday 20th July will see the launch of a property marking scheme specifically intended for 4×4 type vehicles. The scheme is aimed at reducing the number of 4×4 type vehicles being stolen to then be broken up for parts.
Should you require any further information about the scheme please call and see us at Driffield Show, alternatively, contact Pc Julie Turrell at julie.turrell@humberside.pnn.police.uk.
4. Offenders brought to justice
A juvenile from Leven received a Reprimand for Persistently Possessing Alcohol in a Public Place.
6. News and Appeals
Reports of Anti Social Behaviour in Leven have reduced significantly over the past month. Officers have been engaged in both High Visibility and Plain Clothes Patrols in an attempt to deal with young people causing anti social behaviour.
A large amount of alcohol has been seized from young people and a number of letters sent home to parents. Two youths have received reprimands for Persistently Possessing Alcohol in a public place.
The issues in Leven regarding vehicles speeding appears to have reduced. A number of residents are now working with the local Police Community Support Officer engaged on the Road Watch Scheme, which appears to be successful.
General Report
Wednesday 20th July 2011 will see the Beverley Rural Community Policing Team at Driffield Agricultural Show. Officers will have a stand within the show giving advice on Rural Crime, Wildlife Crime, and Farm Watch, CESAR and general crime prevention advice and information.
The venue will also see the launch of a property marking scheme specifically aimed at 4×4 type vehicles. Jerry Thurston,  television presenter/journalist, will be in attendance to help launch the scheme.
If you are interested in the property marking scheme for Land rover Defender vehicles, contact PC 1805 Turrell on the above telephone number, alternatively email your details and someone will get back to you; julie.turrell@humberside.pnn.police uk
There has been an increase in crime throughout the area, as you can see from the village reports below.  It is important that suspicious vehicles or persons are reported to the police  when seen, particularly if it is at night, when there is less traffic/people around and so, easier for us to find them.  Certain areas are more vulnerable, such as allotments, farm yards, isolated buildings and industrial estates.
Identify theft is another area to be careful off.  Please remove names and addresses from letters before putting in your blue bin.  Ideally, shred bank statements or other sensitive documents or burn them.  It is the same with using the internet, most sites are safe, and are well known names and well established, some sites may not be.  Remember your bank will never ask you for all your account details or your PIN, so if some does ask that, alarm bells should be ringing. Likewise, as a general rule, if it seems too good to be true, then it probably is.  You cannot win the Canadian lottery, if you have not entered it, nor is it likely that someone  from Africa wants to process a lot of money through your bank account as there relative has been deposed!  Sounds far fetched, but these requests happen, some even come through to the police email addresses, and people do ring back or make contact.
Middleton/North Newbald and Walkington Update
During June, we had four crimes committed in Middleton, two were thefts from Landrovers where headlights were stolen and the other two were offences against persons.  In Walkington, damage was caused to a fence by a football being kicked hard at it.  In North Newbald, we had a burglary dwelling of an unoccupied property where galvanised bird feeders were stolen.
Cherry Burton/Bishop Burton & Leconfield Update
In Cherry Burton, we had the unusual report of a theft of a bird of prey, which has since been found.  Also a burglary non dwelling where an office was broken into and receipt book stolen.  There was a mobile phone stolen from the canteen in Bishop Burton college which has been left on a windowsill.  Leconfield saw a burglary of a garage where a mountain bike was stolen and also a report of a suspicious vehicle which was checked and in order.
Leven, Tickton and Routh Update
Leven saw theft of cabling from a mobile phone site, theft of a garden seat from the back of a vehicle, theft of a wallet from bag left on pub table and criminal damage to a car windscreen following a road rage incident.  The storage area of the take away was also broken into.  In Tickton, a farm trailer was stolen from a barn.
Other Villages Update
There were no other incidents of note in the other villages.
5. Meetings
You are invited to attend any of the below meetings:
Police Surgery.   (Means: an opportunity for you to meet privately with a member of the neighbourhood team to discuss any policing issue of concern. This is a drop-in event so you may have to wait a few minutes.)
Police and Communities Together Meeting. (This is a public meeting where the police and other public authority representatives will be present. Its main purpose is to determine what the local priorities for action over the next three months will be. It gives members of the public an opportunity to raise their concerns and influence those decisions.)
Street Briefing. (This means that the whole neighbourhood team will be briefed on current problems in the area and tasked to deal with them. The public can meet with the officers and be informed about how they can help with these issues.)
Other Meeting/Event (This will be a place and location that Neighbourhood Team Officers will be present at and you can come and talk should you wish)  – For a list of dates click here