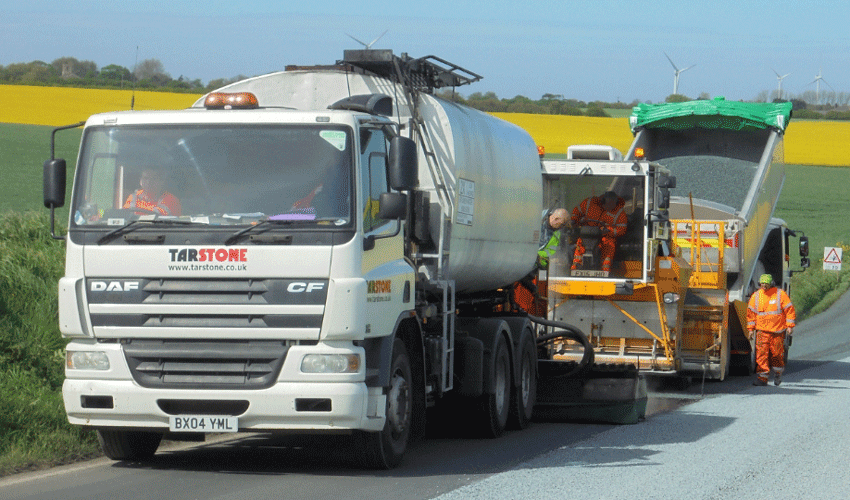 A £3 million road improvement program is set to begin in the East Riding this spring and summer to protect against potholes.
146 stretches of road in the area will be upgraded as part of the East Riding of Yorkshire Council's annual surface dressing programme.
Between April and September, 13,000 tonnes of stone chipping will be laid on road surfaces from A roads to unclassified roads.
Each year, the council's highways maintenance team uses surface dressing to repair, maintain and extend the life of a road.
Hot, sticky bitumen is sprayed on the road, chippings are spread on top, and then a roller is used to compact them.
A few days later, road sweepers are used to remove any loose chippings.
By sealing the road and preventing water from entering, the process actively reduces the risk of potholes forming.
Additionally, it makes vehicles more skid-resistant.
The East Riding's surface dressing scheme rotates across different roads each year to target those that require the most attention.
Since the bitumen and chippings need warmer temperatures to take effect, the process occurs in spring and summer.
Councillor Chris Matthews, the council's portfolio holder for environment and climate change, said:
"Surface dressing is always our first line of defence against potholes and other damage, and it plays an important part in protecting the East Riding's roads for years to come.
"Thank you in advance to residents and motorists for their patience while we carry out this year's scheme."