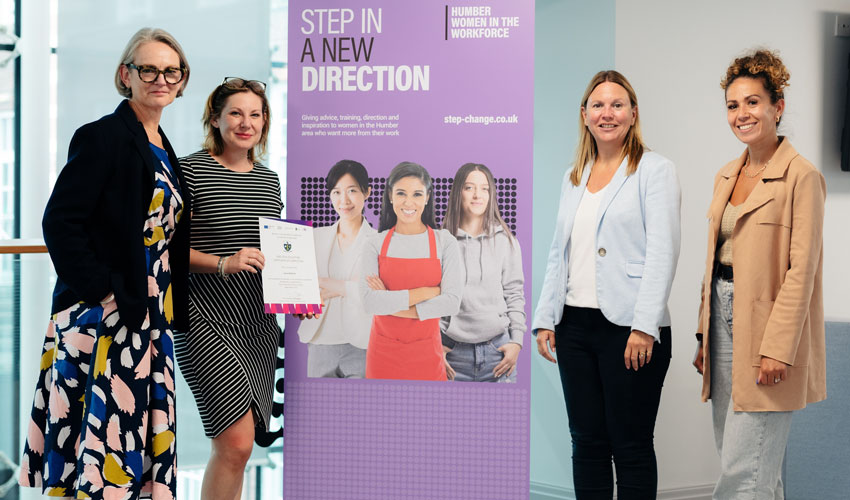 Experts will discuss how Humber businesses can grow by hiring more women leaders at a new free event this January.
Business leaders, HR and recruitment professionals, and anyone who wants to see more diversity in business will benefit from Shattering The Glass Ceiling: How Women Leaders Can Mean Better Business. Aura Innovation Centre at Bridgehead Business Park will host the free event on Friday 20 January at midday.
During a panel discussion, experts will provide practical advice on how to recruit and promote more women. A panel of experts will discuss how having more women in management makes your business better, how to recruit more women, and how to support and encourage them to do so.
The event will feature expert panellists from Hull University, HR professionals, and representatives from industry to explore how your company can improve diversity and inclusion.
Women living and working in the region can also learn about free leadership courses provided by the University of Hull with the European Social Fund-funded Humber Women in the Workforce program.
Louise Smith, Director of Aura at the University of Hull, a collaboration of renewable energy partners, will be chairing the panel discussion, and highlighting the fact that many businesses in the region don't know where to start with getting more women on board.
"Ask any business leader in industry, and they'll tell you that they would like a better gender balance in their teams," she said. "However, even those that are encouraging more women to apply to entry-level jobs aren't always seeing this translated into management positions."
"We wanted to put on this event to discuss the challenges that businesses face, particularly small and medium size companies, and give practical, useful advice from experts to businesses so that they can see the benefits that a diverse team can bring to their business."
Businesses can sign up to the free, hour-long panel discussion and networking event at www.aura-innovation.co.uk