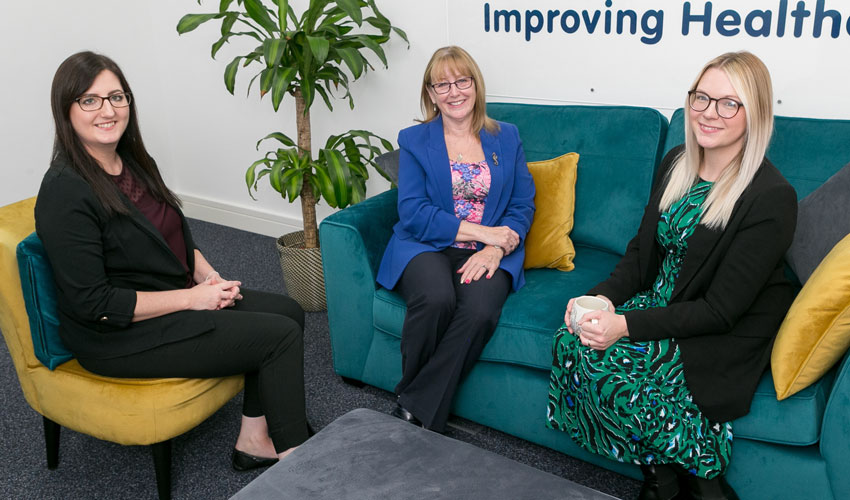 Lynsey Furley, a Legal 500-recognised solicitor, has joined a Yorkshire-based law firm that specializes in clinical negligence.
Lynsey joins Medical Solicitors' Hull office, which opened at The Deep Business Centre in September 2021, after more than a decade of helping clients with clinical negligence claims.
Founded over 13 years ago by Caroline Moore, Medical Solicitors Limited has offices in Sheffield and York. Since Caroline began Medical Solicitors, it has grown to nearly 30 employees due to its success.
Caroline said: "I am happy to be welcoming Lynsey to our team. She is a highly-skilled, senior lawyer and is clearly dedicated to helping vulnerable clients who have suffered negligence in their healthcare.
"People are having difficulty accessing healthcare and that's leading to delays with diagnosis and treatment because we are experiencing an increase in enquiries nationwide.
"We have to make sure we can meet that rising demand for our services and Lynsey's appointment will give our lawyers more time to devote to individual clients and ensure we maintain our high level of client care.
"With offices in Sheffield and York, the expansion into Hull completes a 'Northern triangle' of legal services accessible for our clients."
Lynsey was born and raised in Hull and graduated from the University of Hull with a degree in law. For her positive client feedback, The Legal 500 has recognized her four times in the last five years for her work at a regional law firm in the city.
Lynsey has obtained six-figure settlements for her clients for surgical errors and delays in diagnosis. By providing clear, efficient, and friendly guidance throughout the legal process, she empowers her clients to overcome the psychological impact of their injuries.
Lynsey said: "When I heard Medical Solicitors were opening an office in my local city of Hull, I was keen to join a firm that solely focuses on clinical negligence. I'm thrilled to be joining a great team and to continue to do what I am most passionate about – supporting my clients to obtain answers and compensation that will enable them to move on with their lives."
She joins Amy Adkins, who moved to Medical Solicitors earlier this year after working with another firm in the same field.
Amy earned a law degree from the University of Hull and a postgraduate diploma in legal practice from the College of Law in York. In 2012, she began her legal career working in personal injury teams at firms in Hull and Goole, before moving into clinical negligence in 2014. In November 2018, she became a solicitor.
Freya Cross, Head of Business and Corporate at The Deep, said:
"We're delighted that Medical Solicitors Limited chose to come to us and that they are already seeing the benefits of a location which suits their clients and colleagues.
"We get to know our clients very well because of the close support that we provide and it's no surprise to see that Medical Solicitors Limited are expanding already."