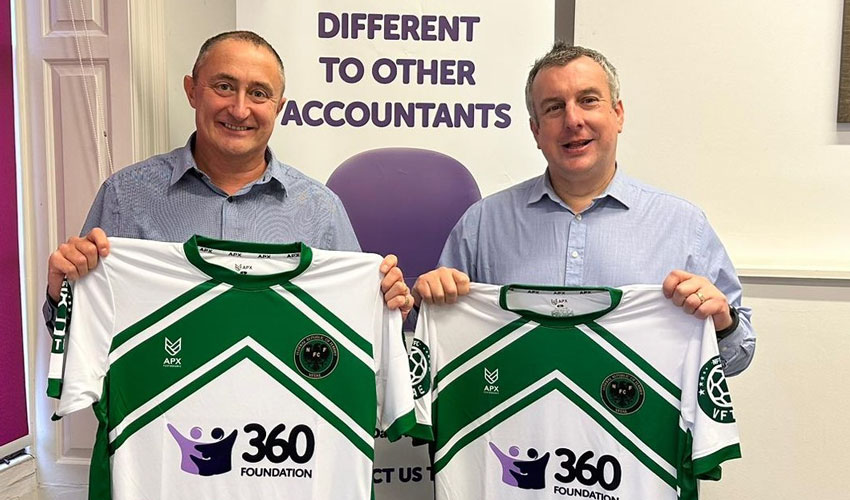 For the first time since receiving charitable status, 360 Grassroots Foundation is accepting funding applications for grassroots sports in Hull.
Founded by 360 Chartered Accountants, the Foundation will offer financial assistance to families and caregivers of children in the HU1 to HU9 postcode areas who are struggling to pay for sports subscriptions, equipment, or travel.
360 Managing Director Adrian Hunter, who is Chair of the charity, said the Foundation intends to remove financial barriers so that their sons and daughters can participate in the Covid pandemic and the current cost of living crisis, making it very difficult for many families.
"There are so many benefits to playing a sport, both physically and mentally, and we don't want anyone to drop out for financial reasons or feel they can't afford to take it up."
"That's why we are so thrilled to be able to open the grant application process. We have reached this milestone for the Foundation after a lot of hard work behind the scenes and are looking forward to helping as many children as we possibly can to play grassroots sport."
Over the last 12 months, 360 has organized a series of events to raise funds for the 360 Foundation. Furthermore, they will work with local sports clubs and agencies as well as Hull City Council in order to reach as many young people as possible.
Andy Steele, Founder of 360 Chartered Accountants, said:
"We have a strong history of supporting grassroots and professional sports organisations in the city and it's great to finally be in a position to help under privileged children get involved and enjoy their sport without worrying about the financial challenges this can bring."
First-round grant applications will be accepted between 1st December 2022 and 31st January 2023. Applicants who are successful are expected to be notified in February 2023.
Adrian Hunter continued:
"Applications should be made either direct for children from their parent or guardian by completing the application form on our website or through their club if they have one. Meanwhile, we will also be opening another grant application window in the summer of 2023."
To apply for funding from the 360 Grassroots Foundation, please visit: www.360accountants.co.uk/360-foundation/
If any individuals or businesses would like to donate to the 360 Grassroots Foundation, please email Foundation@360accountants.co.uk.