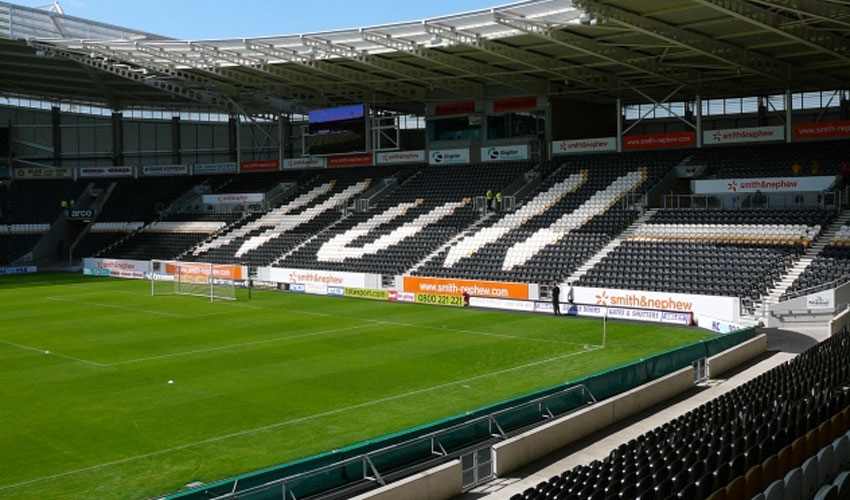 Supporters of Hull City are accustomed to the struggles of their team, particularly since relegation from the Premier League in 2016-17.
The club flirted with relegation to the third tier during the next three campaigns, before finally descending to League One in 2019-20.
Nevertheless, the Tigers went on to win the League One title in 2020-21, bouncing immediately back to the Championship, yet life at this level is far from easy.
Appointment of Rosenior brings renewed hopes
Following what was undoubtedly a difficult return to the Championship last season, hopes were high amongst Hull City fans, heading into the 2022-23 campaign, although poor form eventually cost Shota Arveladze his position as head coach by the end of September. Andy Dawson took the reins on an interim basis, until the arrival of popular former player Liam Rosenior at the start of November, keen to shake things up and get the season back on track.
During his first three games in charge, there have been positive signs that Rosenior can improve Hull City going forward. His debut on the bench was accompanied by a goalless draw at Millwall, where the Tigers clawed their way to a valuable point, despite being reduced to ten men when Óscar Estupiñán was dismissed in the first half.
The second game was a fine display of determination, as Hull came from behind to grab all three points away against Cardiff City, making a fine comeback to win 3-2 thanks to a brace of goals from Regan Slater. However, back home at the MKM Stadium, the team suffered an unfortunate setback against Reading. Deep into stoppage time, Ryan Longman deflected the ball into the back of his own net, after a dangerous free-kick and header by the visitors.
Welcome break provides an opportunity to improve
Due to the 2022 FIFA World Cup taking place in Qatar, the Championship is currently on pause, which presents Rosenior with a welcome opportunity. Now in the midst of an entire month without competitive fixtures, the new Hull City boss is keen to use this time well, aiming to instil his own tactics and ideas within the squad.
Now in Turkey as part of a mid-season training camp, the Hull City squad is accompanied by more than 300 Hull City fans, after club owner Acun Ilicali paid for their trip to his home country. Rosenior also regards this time as being almost like pre-season in Antalya, where the team is based, hopeful it will serve to provide renewed impetus and improved form.
Rosenior will also have the chance to test his ideas, when Hull City play friendly matches against two top level opponents. The first encounter is against İstanbul Başakşehir FK, followed by a meeting with the current reigning Turkish Süper Lig champions Trabzonspor. Both games will undoubtedly help the Tigers gauge their current levels of performance, before returning to England with aims of climbing the Championship table.
Tough challenge awaits in the Championship
Often regarded as one of the most difficult second-tier divisions in European football, the Championship features numerous historic and famous clubs, inevitably attracting huge interest in the competition from elsewhere. This includes a keen following across the Asian continent, and even in countries like Thailand, where punters look to find the best sports betting, known in Thai as พนันกีฬาออนไลน์, options backed by expert reviews and in-depth guides.
While sceptics may feel that Hull City is mired in a battle to avoid relegation, optimists believe they can improve significantly with Rosenior at the helm. While the Tigers are indeed hovering one point above the drop zone at present, they are also just six points adrift of the playoff positions. Providing the team can string together a positive run of results, the whole panorama of their season could change completely.
Getting the season back on track will be no easy feat and Rosenior is fully aware of this, although if Hull City can beat promotion favourites in their first game back in action, that could give the team plenty of reasons to believe in themselves. Confidence can often prove crucial towards winning form in the Championship, and that will be the important first step forward for the Tigers, as they look to sink their claws into turning the campaign around.