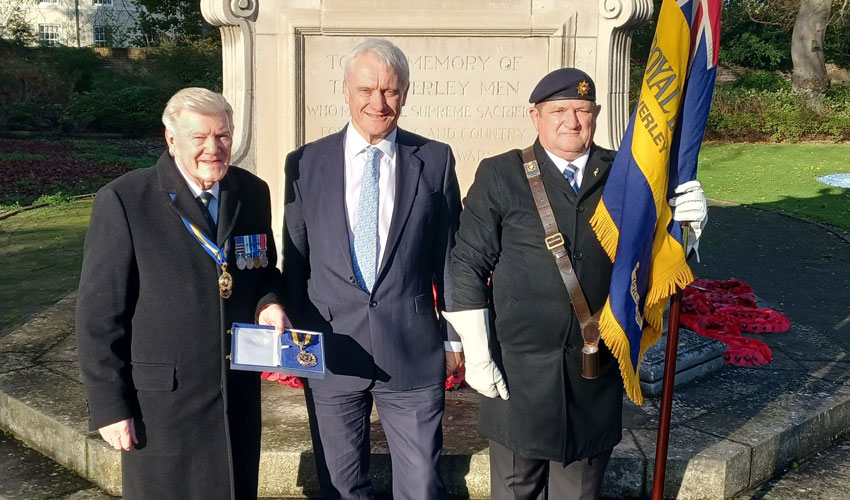 Beverley and Holderness MP Graham Stuart is proud to become Honorary President of the Royal British Legion Beverley Branch.
With 180,000 members, 110,000 volunteers and a network of partners and charities, the Royal British Legion is the nation's largest Armed Forces charity.
From rehabilitation to supporting their transition to civilian life, they provide lifelong support to serving and ex-service personnel and their families.
As President of the Beverley Branch of the Royal British Legion, Graham was presented with his badge of office at the Beverley War Memorial. Beverley Branch Honorary Secretary Lt Col Ron Laden, Chairman Jim Gault, and Standard Bearer Martin Fowler led the ceremony.
After the ceremony, Jim Gault said:
"I am very pleased that Graham has accepted the role of Honorary President of the Beverley Branch. Graham works hard for our local community and it is wonderful to have his support."
Following his appointment, Graham commented:
"It is a privilege to be asked by the Beverley Branch of the Royal British Legion to be their Honorary President. The organisation does important work in our community to support the many brave men and women, and their families, who defend our freedoms, so I am delighted to support them."