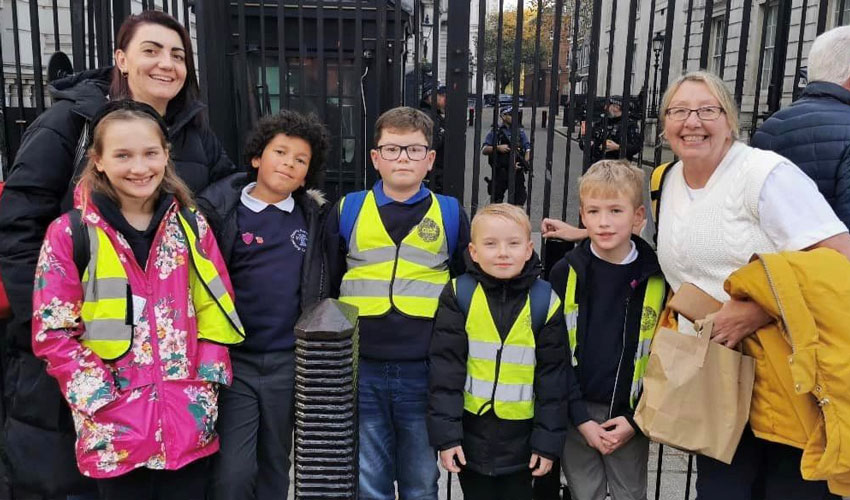 Beverley and Holderness MP Graham Stuart invites students across his constituency to visit Parliament or to invite him to visit their schools.
A weeklong event dedicated to spreading the word about how Parliament works will take place between the 14th and 20th of November.
As a way of marking this, Graham is encouraging schools and colleges in Beverley and Holderness to contact him in order to arrange a visit to Parliament or to have him visit them.
He visited East Riding College's Beverley Campus earlier this month to discuss his work as their MP. In addition to asking Graham a lot of questions about COP27, the students also inquired about the proposed Molescroft Recycling Centre.
After hosting Graham at the College, Joe Dickinson, who is the Student Engagement Officer at East Riding College, said:
"It was great for our students to have the opportunity to ask Graham about his work in Parliament and the different ways he is working hard to represent them as their MP. I would like to thank Graham for his time, and for his help in developing our students' knowledge and understanding of local and national politics."
A delegation from Cherry Burton Primary School was also hosted in the Houses of Parliament by Graham. In addition to touring Parliament, visiting Downing Street and watching the House of Commons in session from the public gallery, all pupils attending were members of their school's Pupil Parliament.
Following their visit, Lilian Colborn, who is a teacher from Cherry Burton Primary School, said:
"It was wonderful to visit Westminster and give members of our Pupil Parliament the amazing opportunity to see Parliament in action. I would like to thank Graham for helping us to organise this great day, our pupils made some brilliant memories."
Speaking about UK Parliament Week, Graham said:
"I always enjoy speaking to students about politics and giving them the opportunity to see Parliament in action. If you work at a school in Beverley and Holderness and would like me to visit, or if you would like me to arrange for you to visit Parliament, then please email me at GrahamStuartMP@parliament.uk."