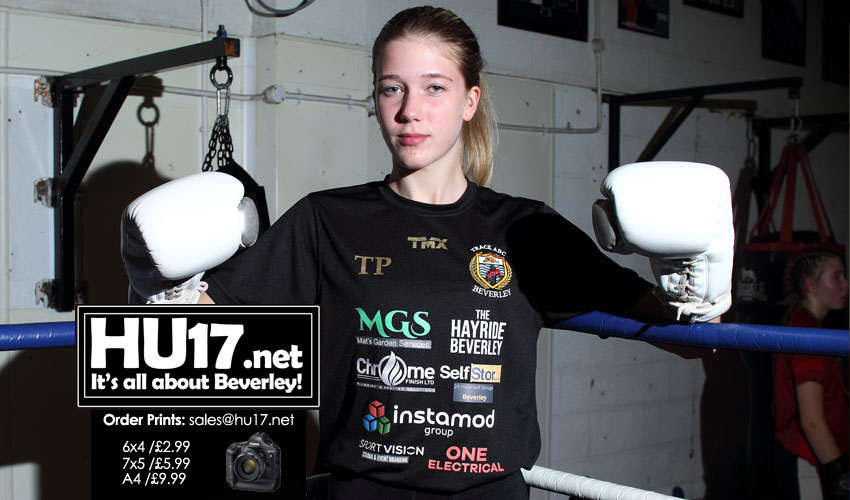 Tallulah Pulling from Beverley, East Yorkshire says that winning is the best feeling ever for a boxer.
Her comment comes after she beat Jaymy 'Light Outs' Leigh in the Female Junior A, Under 63kg at the National Championships.
Pulling who is sixteen won the contest on a spilt decision to retain a title she won a year ago. She added that her opponent deserved a lot of credit in a fight that could have gone either way.
Speaking to HU17.net Pulling said:
"Winning is one of the best feelings that a boxer can ever experience. It was a good achievement to retain the title as Jaymy is a very good boxer."
"I have to give her so much credit as I felt it could have gone either way it was that close."
"My corner told me I had lost the first round and that I needed to step it up. They also let me know what they thought my opponent would do next and what I should do to deal with it."
"With boxing fitness is such a big thing. By the last round, I could feel she was getting tired but I was able to keep pushing and pushing. I think that is what scraped the win for me."
Reach And Speed Are Key Attributes
The right-hander fights out of the Track and Fitness Boxing Club. She is the latest in a long line of successful boxers the club has produced in recent years. One of those includes Pulling's brother Rocco who has also won a national title.
Pulling's boxing journey began when she was just twelve years old after her mum took her to the club. She says from that moment she was hooked. Pulling, a keen runner saw it as a means of building fitness but started to compete competitively post-Covid.
Her record includes 2 skills bouts and 7 bouts winning six of them.
Pulling's style is built around her reach and speed, while fighting at a distance gives her a competitive edge when in the ring.
She said:
"I tend to have a good reach advantage over my opponents. So I can keep them at a distance and fight that way. Shorter girls will work at close range which I try to avoid and stay out of that pocket."
"By fighting at a distance it makes it hard for them to fire their shots at me."
"Girls with a longer reach I think have a good advantage. The first time I experienced fighting against someone with a longer reach than me was at the home show at the Leisure Centre."
"She was much taller than me and had a longer reach than me. It was a real challenge to deal with in the ring but my effort paid off as I won that one."
Tallulah Pulling Aiming For European Championships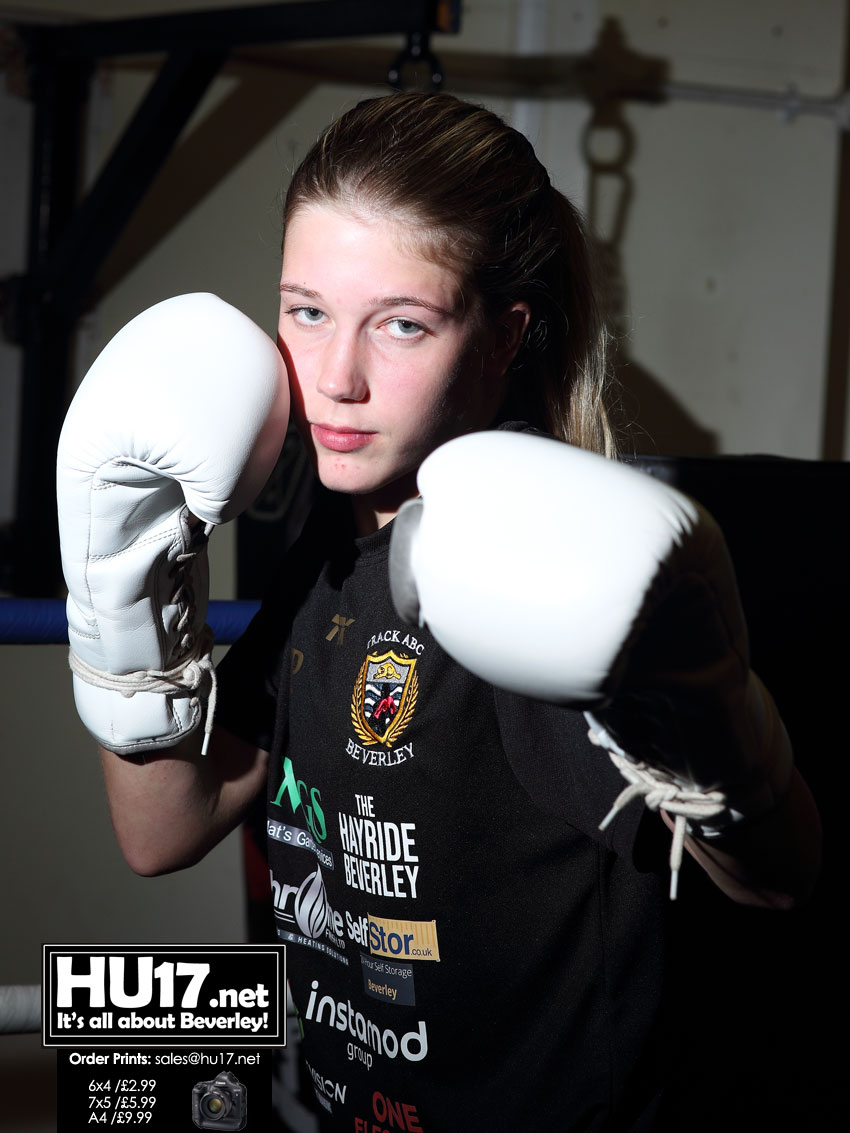 Pulling is looking to go further in the sport. She says that her achievements are a testament to those who train her. She said:
"The coaches put so much effort and time into helping me progress. I would not be anywhere without them. They push us so hard and dedicate so much of their own time, at the National Championships we were away for the entire weekend."
"I am off to the English Institute of Sport in Sheffield to train as part of the Women's Aspire Programme. Here Olympic coaches train you and girls from across the country attend. This will be my third time doing and it is a really good experience."
"Right now I am really happy with how things are going. I am hoping to take part in the European Championship at some point and represent England. In the future I want to get to the Olympics, that is definitely one of my aims."