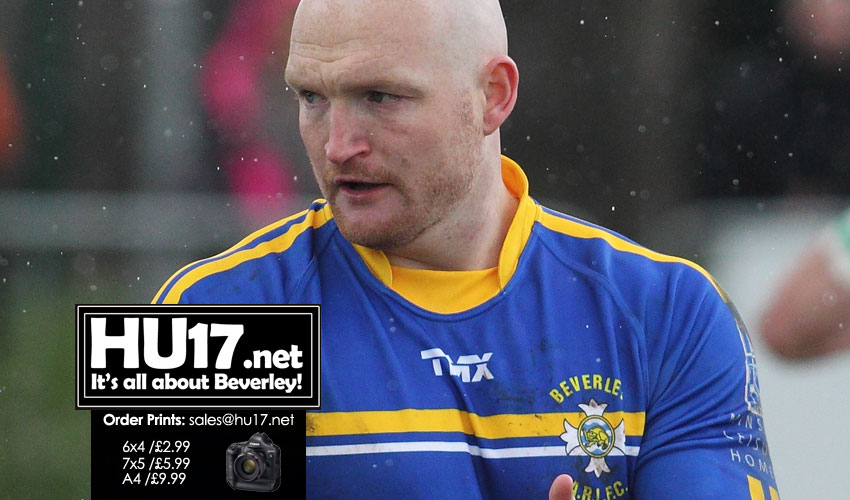 The Blue and Golds have concluded their season with an awards night. The event was held at the Sloop Inn where players were recognised for their individual achievements.
While at the event the squad was also introduced to their new head coach Stuart Fielden.
Fielden is a former Great Britain, Bradford Bulls and Wigan Warriors forward. He had a glittering career before being forced to retire through injury.
He was born in Halifax, West Yorkshire, England. Growing up, he lived in Old Town near Hebden Bridge.
In his teens, he began playing rugby league for Halifax amateur side Illingworth ARLFC and was signed by Bradford.
He won the award for young player of the year (2000) and international best forward (2005). Fielden made what was described as an inspirational speech to the audience.
After thanking all those connected with the club for their efforts during the season that has just passed the awards were handed out.
Blue And Golds Players Awards
Chairman Ian Pollard alongside coaching staff, Joe Morley and Lee Stevens conducted the presentation of the individual awards.
'A' team player of the year: was awarded to Josh Hamlyn. While the Young Player of the Year was given to Alex Nuttall. The Committee Player of the Year was won by Bobby Howdle. Sam Roe scooped the Coaches & Players Player of the Year Award.
The squad are expected to report back for pre-season training next month. Beverley will of course be competing in NCL Division 3 next season as a result of last season's relegation.
With the resignation of Batley Boys from the National Conference and ongoing talks about a merger between the 2 Hunslet Clubs, there will more than likely be two new clubs seeking membership in the NCL.
The identity of new applicants tends to be kept under wraps until they are accepted and voted in by the management committee and member clubs.
Fixtures for the new season are expected to be released later in the year.