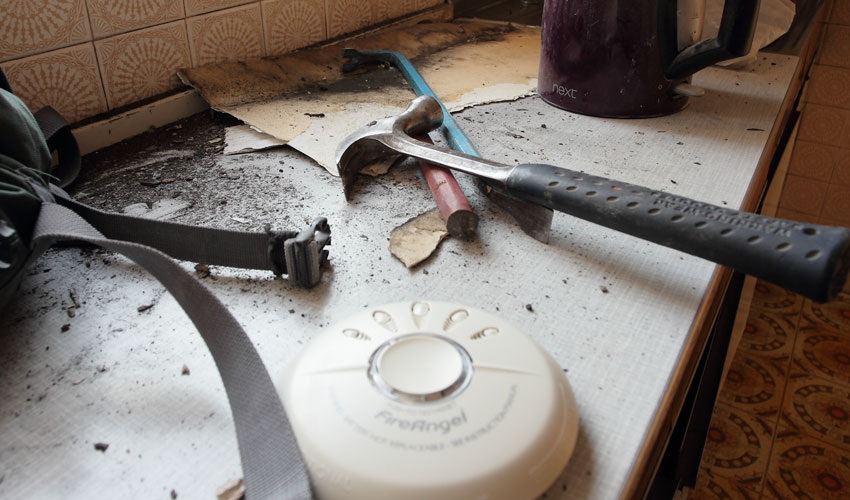 Foundations Live 2022 will take place at a college near Beverley, East Yorkshire this week. This is one of the region's biggest construction, careers, and trade events.
Bishop Burton College in East Yorkshire will host the event on 20th October, offering contractors, subcontractors, and suppliers the chance to meet and network.
There will also be over 70 exhibitors showcasing their training and employment opportunities, products, and services.
Alongside Hobson & Porter, which is organising the event, will be Beal Homes, Vinci Construction, Keepmoat, Balfour Beatty, Spencer Group, Jewson, Dulux, British Gypsum, Plasmor, and CITB.
Hobson & Porter's SHEQ director, David Blades said:
"Foundations Live offers anyone working in construction the opportunity to meet and network with the construction supply chain, meet buyers, and find out about new products and new projects on the horizon. All the latest industry trends will be showcased, focusing on sustainability and technology."
"The event provides businesses with the chance to discuss training and development possibilities with numerous training providers to develop their own talent and is also a great way for construction and engineering businesses to learn about the various grants available to them, covering technology investments, recruitment, training, and apprenticeships."
"Foundations Live is the best place in the region for anyone working in construction and engineering to make worthwhile connections."
The builders merchant Jewson has partnered with Foundations Live every year since it began. Jewson's Ken Wilson said:
"Foundations Live brings the industry together under one roof and focuses on inspiring the next generation of talent. It is a hugely beneficial event to attend, as we not only help young people understand more about their career options but also network with industry peers, meet clients and consultants as well as display the diversity of what our business and industry have to offer."
Foundations Live also addresses the shortage of skilled labour in the construction industry. People of all ages can benefit from the event's interactive careers component, which takes place in partnership with the Construction Industry Training Board (CITB).
Students interested in finding out more about construction careers will attend Foundations Live with schools, colleges, and training providers from across the region.
Talentview Construction representatives will be on hand to help people find first jobs, apprenticeships, and work experience opportunities, specifically in construction. Designed to help young people show their skills and experience to employers actively recruiting for early-career roles, Talentview Construction is funded by the CITB and supported by the Government.
David added:
"The event launched in 2016, but this will be the first time we have had the opportunity to bring the industry back together following the pandemic, and as a result, it will be bigger and better than ever. We have more than 70 exhibitors signed up and will have hundreds of people attending on the day. It is completely free to attend, and anyone interested needs to register now to secure their tickets."
Foundations Live takes place on the 20 October, from 10.30am to 2pm, and will be held in the indoor arena at the Bishop Burton campus near Beverley.
Anyone working in construction and engineering who wants to register for free tickets to Foundations Live should visit https://www.eventbrite.co.uk/e/foundations-live-2022-tickets-417985083637
Information for colleges and further education establishments can be found here: https://www.foundationslive.co.uk/colleges-and-further-education/