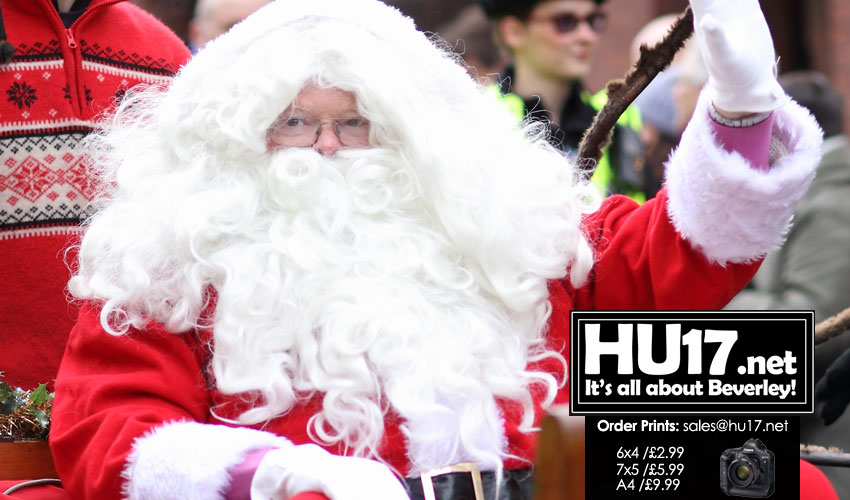 Five days of Beverley at Christmas festive activities will be celebrated in the East Yorkshire Market town.
Festival of Christmas has been confirmed to return to the town for 2022, following the success of the last few years.
It will be held in Saturday Market on Sunday, 11 December from 10am to 4pm, proudly sponsored by The Beverley Arms.
Daniel Thwaites PLC's marketing director, Nikki Dixon, said:
"It continues to be an honour for The Beverley Arms to be so heavily involved with and a key supporter of the Festival of Christmas.
"We're incredibly thankful to the local community who support our business, and this year we're excited to tell visitors, both local and those from further afield, more about our company, Daniel Thwaites of which The Beverley Arms is a key part."
Every year, thousands of visitors from around the UK come to the East Riding to enjoy fine Christmas food and drink.
Beverley Christmas Market Will Have Many Stalls
Over 110 stalls filled with gorgeous Christmas gifts and local goodies take over the historic market town of Beverley every second Sunday in December.
Additionally, the festival will take place in North Bar, Wednesday Market, and Flemingate.
It follows the return of the Made in East Yorkshire Christmas Market, which runs from Wednesday, 7 to Friday, 9 December. Additionally, the traditional Saturday Market will have a Christmas theme on 10 December.
East Yorkshire's local businesses will showcase their best products at the Made in East Yorkshire Christmas Market. There will also be additional themed entertainment each day and a festive feel throughout this event, which is in its second year.
Each day of the market will run from 10am to 6pm, with a variety of festive entertainment and activities planned throughout.
Detailed information regarding planned entertainment offerings travel information, park and ride services, and road closings will be available closer to Beverley at Christmas.