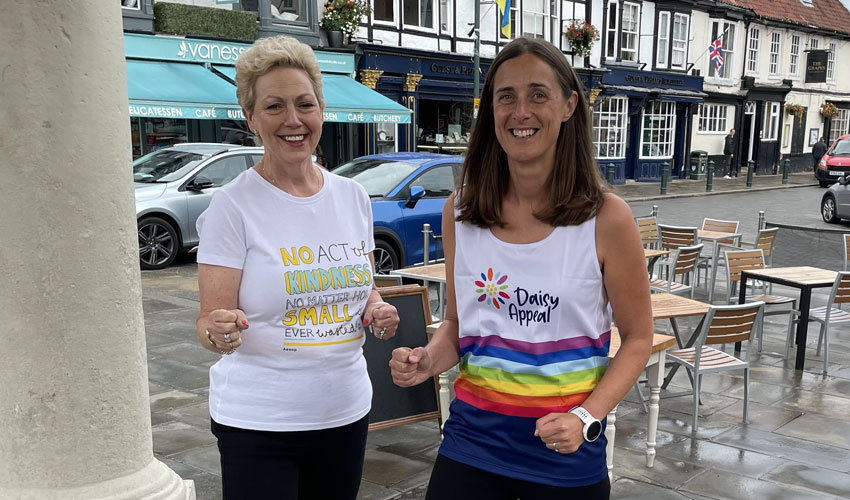 Taking on the London Marathon to raise funds for a leading regional charity will fulfil a 10-year dream for a teacher from Beverley, East Yorkshire.
Teacher Lucy Bishop has been hitting the roads in her hometown of Beverley as part of her training regime, which includes weekly park runs on the Westwood.
In memory of her father, Bill Hutchinson, Lucy is aiming to raise £500 with all proceeds going to the Daisy Appeal.
Lucy said:
"I chose the Daisy Appeal because it's a great local charity who do important work and was also supported by my Dad."
Having grown up near Beverley, Lucy studied and worked in Birmingham before returning to her hometown 11 years ago. Since becoming interested in running in 2012, she has applied each year for the London Marathon but has not been selected.
Lucy said:
"I kept applying for this and I was really pleased to get accepted because I understand they receive over 25 applications for each of the balloted places.
"It's a bucket list thing and something I have always wanted to do. When you watch it on TV it's just so inspiring and it gets you every time – you sit watching and you want to be part of it."
Since joining Beverley Athletic Club, she hopes to increase her participation when her children are older.
Running long distances over 20 miles has been the focus as she looks to stick with the official London Marathon training plan.
She added;
"I just wanted to get it done and now I'll be tapering down to shorter distances ready for the big day. If I can get around in under five hours I'll be happy."
First London Marathon Appearance For Charity's New Branding
The Daisy Appeal's Fundraiser, Claire Levy, commented:
"This will be the first London Marathon appearance for our new branding. We're so grateful to Lucy for making such a huge effort and for selecting us as her charity. We'll certainly be cheering for her on the day.
"As a charity which helps people on both sides of the Humber we receive superb support from businesses and other organisations."
"Our work is all about people and it means a lot when we can show that the families and friends of those who have had treatment for cancer are backing our campaign to improve facilities."
You can support Lucy's fundraising campaign by visiting https://bit.ly/LucyBishop2