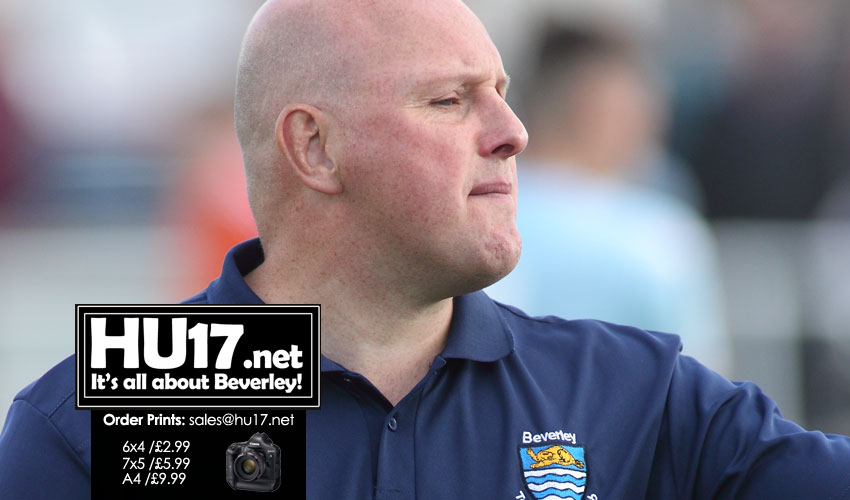 Glasshoughton Welfare head to East Yorkshire Tuesday evening as they face Beverley Town in the Northern Counties Leagues.
Glasshoughton will arrive at the Norwood Recreation Ground in a confident mood. They secured their first points on the road last Saturday with a 3-1 win over Athersley Recreation.
Beverley manager Dave Ricardo will be looking for a response from his players following their draw with Retord FC on Saturday.
Ricardo was left feeling frustrated, for all the right reasons after his team failed to secure all three points last time out.
He knows that his team will be the favourites going into the game as they look to register their first home win of the season. Ricardo says his side is playing well but needs to be more clinical in the final third.
Glasshoughton are currently in the bottom three in the table. They have scored more goals than Beverley but have played one more game.
Beverley will go into the game having conceded eight goals in their opening seven matches. This is ten fewer than their opponents who have conceded eighteen goals in eight.
Speaking ahead of the game Ricardo said;
"We are under no illusions that this will be a tough game. They have got a few players back including their leading scorer. As a team, they play 4-3-3 and work very hard in the middle of the park."
"They may be in the bottom three but that position certainly does present a true reflection of just how good they are."
Beverley Missing Players Key Game With Glasshoughton
Ricardo said;
"We are missing a few players for the game so this will give others in the squad a chance. Joseph Matique is back while Daniel Finch comes into the squad following his brace for the reserves at the weekend."
"What we have to do is be more clinical in the final third. We will also look to play on the front foot while playing to our strengths."
"This game is the perfect opportunity for the players to redeem after the weekend's result."
"All of us a keen to get out there and get that first home win. , I have full confidence in the lads and their ability to trust the process."
Kick off is at 7.45PM.