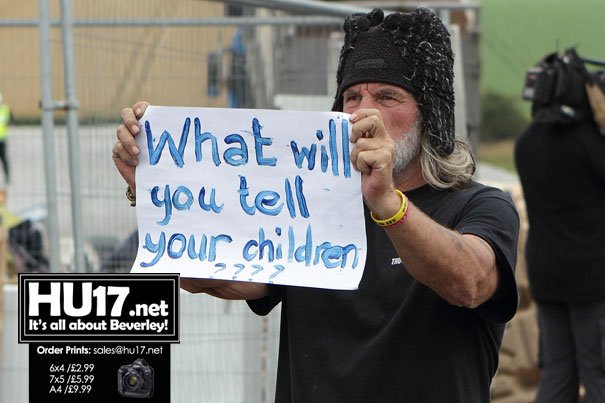 A ban on shale gas fracking in England has been lifted by the government, alongside plans to limit rising energy prices.
As a result of environmental concerns and local concerns about earthquakes, the controversial practice was halted in 2019.
Locally, in 2014 at Crawberry Hill in Beverley protesters set up a camp as they looked to prevent Rathlin Energy from fracking in the town.
Fracking, however, is supported by the new British Prime Minister, Liz Truss, as a means of increasing domestic gas supplies.
She stated that the project should only move forward with the support of the local community. The British government's net zero energy goal will be undermined by fracking, according to green groups.
Jacob Rees-Mogg, the new business secretary, has argued the UK will ween itself off foreign energy through fracking.
In her speech, Ms Truss said the UK could meet its new target of being a net energy exporter by 2040 by tapping into "huge reserves" of shale gas.
Those Living Near Sites Drilling For Shale Gas Could Be Offered Discounts On Bills
Following Russia's invasion of Ukraine earlier this year, she has claimed the UK is too dependent on international energy prices.
Those living near drilling sites may be offered a reduction in their energy bills by energy companies as an incentive to support them.
As a result of fracking, the UK's onshore gas industry claims that energy costs will be lower because it will be less dependent on foreign imports. They also say that the country may have enough natural gas reserves to make it self-sufficient for 50 years at most with fracking.
According to Sir John Armitt, the chairman of the government's emissions advisory committee, UK shale reserves are too small to "meaningfully" affect prices. Former Tory environment secretary Lord Deben disputed that claim.
Former business secretary Kwasi Kwarteng wrote in March that fracking would not lower European gas prices "any time soon," and would be costly to communities.