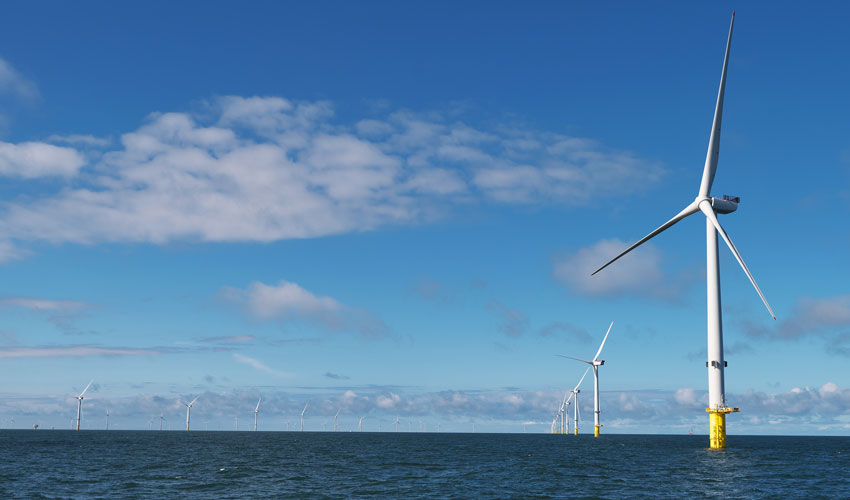 An upcoming non-statutory community consultation on the development of Dogger Bank South offshore wind farms is being held by RWE, one of the UK's leading renewable energy developers.
Residents will have an opportunity to evaluate the electrical system design during the Introductory Consultation, which runs from 9th September to 14th October 2022.
There are two DBS projects located over 100 kilometres offshore in the shallow offshore area of the North Sea called Dogger Bank. Combined, the projects could contribute to the UK Government's goal of installing 50 GW of offshore wind by 2030 and support net zero and security of energy supply goals.
RWE's Dogger Bank South Projects Lead, Trevor Baker, said:
"As a responsible developer, RWE always takes engagement with local residents and groups very seriously to ensure that our developments are having the least possible impact on communities."
"Our consultation will give residents the opportunity to have their say on our proposals and the feedback we receive will help shape our development."
"We understand that people living and working locally have a wealth of knowledge and may be able to identify issues affecting these potential onshore substation zones that we are not aware of."
"Our public exhibition events are open to all and we look forward to meeting as many local residents as possible to discuss our proposals. We encourage local residents to take the opportunity to respond to our consultation."
Dogger Bank Interested In Communities Views On Projects
In addition to the zones identified for onshore electrical infrastructure associated with DBS projects, the company will also be interested in any additional feedback on the wind farm.
Local residents will also have the opportunity to meet project team members at four public exhibition events as part of the consultation process.
There is also a dedicated consultation website designed to allow those who cannot attend the live exhibitions in person to view all of the relevant information and participate in the consultation.
Consultations Schedule
27th September 2022 2pm – 6pm Skipsea Village Hall
28th September 2022 3pm – 7pm Beverley Memorial Hall
7th October 2022 3pm – 7pm Catwick Village Hall
8th October 2022 11am – 3pm Beverley Memorial Hall