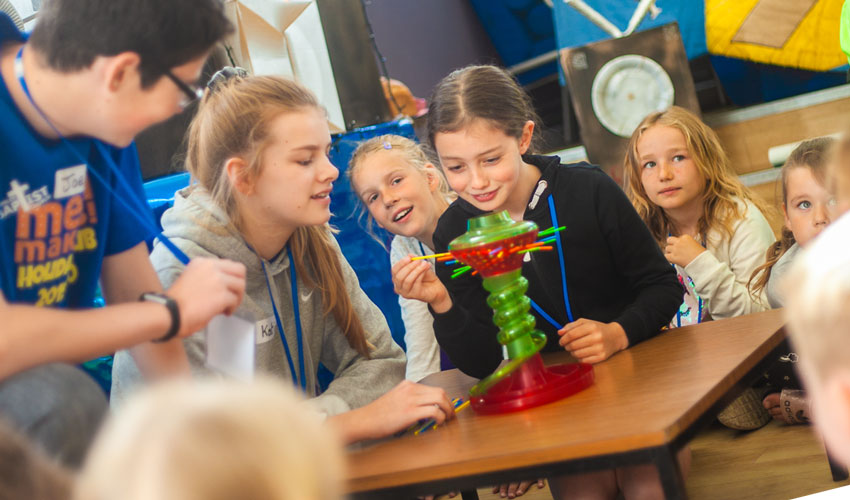 A summer programme has been announced by the Armstrong Centre, which has recently renovated the former Armstrong's Sports and Social Club on Grovehill Road.
The month of August will be filled with events for children of all ages.
Free weekly preschool sessions will be offered at the Armstrong Café during the holidays, including story time on Mondays & Fridays at 10.30am and music & singing on Wednesdays at 11.30am.
Free summer table activities will be available for older children each week throughout the holiday, with games mornings planned as well.
The Café will host its first Teddy Bear's Picnic on Wednesday 10th August from 11.30am to 1pm. Each ticket costs £5 and can be purchased in advance at the Armstrong Café. Activities include a picnic lunch & drinks, crafts, games & song time, and take-homes.
Beverley Baptist Church's annual Holiday Club will take place at the Centre from 15th-19th August. A donation towards the running costs would be gratefully accepted for the 5-morning program for children ages 4-11.
All activities will be based on a travel theme with opportunities to explore different countries, including games, crafts, science and cooking workshops, Bible stories, and other activities.
There will be a second themed activity day in the Armstrong Cafe on Wednesday 24th August between 11.30am and 1pm. With themed activities, a seaside-style lunch, parachute games, and more, children will enjoy "Beach Day" this year.
Again, tickets are available from the café in advance for £5 per child. Also on the day, Burgess Ice Cream will be available for purchase from Armstrong Café, which is proud to support local businesses.
Armstrong Café will continue to offer barista-prepared drinks, a varied menu and a friendly welcome to all visitors, as well as the children's activities. From Saturday 13th August, the café will be open from 9.30am to 4pm on Saturdays.
Summer activities for adults include the Cherry Tree Center bingo, games morning, various dance classes, the Beverley Repair Café, and many more.
Bookings for Holiday Club can be made at www.beverleybaptist.com