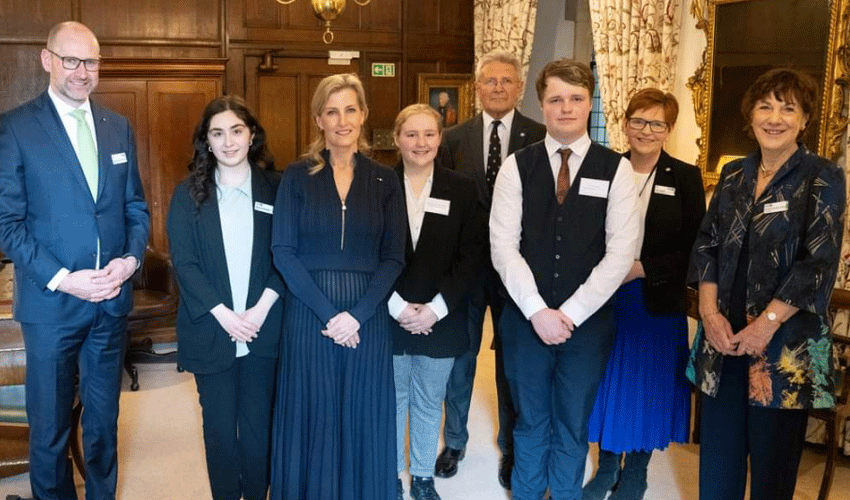 Bishop Burton College student Kieran Woodall is celebrating after being awarded a Diana Award for his services as a Covid vaccination volunteer during the pandemic.
Kieran was nominated for the prestigious award after volunteering over 800 hours in support of the nationwide Covid vaccination programme. This is the most hours volunteered by an under-18 in the country.
The Diana Award was established in 1999 to acknowledge Princess Diana's firm belief that young people have the power to change the world. It is the most prestigious accolade a young person aged 9-25 can receive for their social action or humanitarian work.
Kieran is being recognised for the positive impact of his volunteering within the recovery areas of vaccination centres; enabling tens of thousands of people to have their vaccinations in a safe and secure environment. He said;
"I wanted to help make the area where I live as safe a place as possible for everyone, especially for vulnerable and elderly people within the community."
Kieran, who recently completed a BTEC Level 3 Diploma in Public Services at Bishop Burton College, has been an active member of the St John Ambulance since he was only 5.
He has progressed through the ranks and is now a Sergeant within the Cadets supporting younger members to learn about first aid. He is also trained as a 'buddy', which means he can look after and mentor new young people and adults within the organisation. An active volunteer Kieran intends to progress to become an NHS cadet once he turns 18.
Commenting on receiving the award Kieran said;
"I'm really excited to receive this award and I'm very proud to have helped so many people during the Covid pandemic. The whole experience helped me grow as a person, develop my skills as a member of St John Ambulance and supported my course at college. I also know that I want to continue to help people in the future by joining the police."
This is not the first time Kieran has been recognised for his voluntary work having previously received a Young Achievers Award.
Earlier this year he was selected as one of only three young people to meet the Countess of Wessex where he spoke about his volunteering for the COVID-19 vaccination programme and what young people can bring to St John's Ambulance.
Joanne Exley, Kieran's Course Manager at Bishop Burton commented;
"We couldn't be prouder of all Kieran has achieved. His commitment and dedication to supporting and helping his community are amazing and he is an absolute credit to the college. He is a very worthy recipient of this fantastic accolade!"
The college runs a number of Public Services courses and is still accepting applications for September. Find out more at www.bishopburton.ac.uk