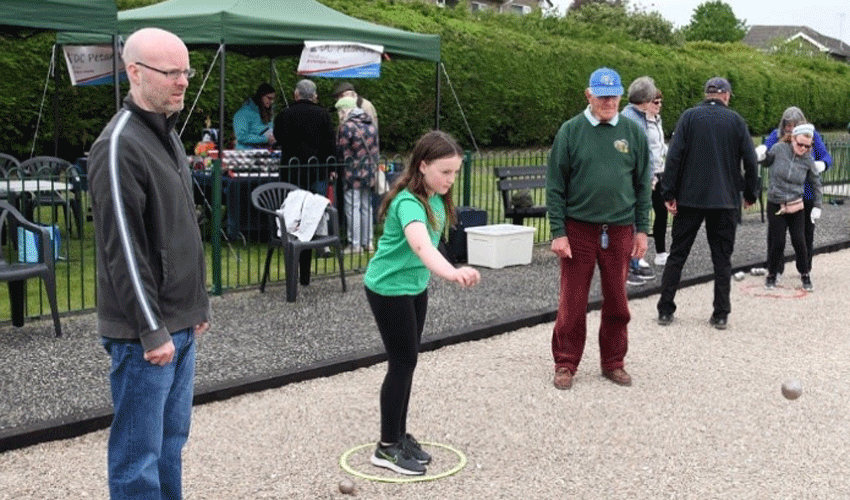 A Petanque Club event was held in Beverley on Sunday, 15 May, inviting local residents to come along and try out the sport.
As part of Commuted Sums from local housing developments, Molescroft Parish Council was awarded £20,600 funding earlier this year.
Molescroft Parish Council and the Do It For East Yorkshire Fund provided funding to extend the Petanque Piste at Molescroft Pavilion.
Molescroft Petanque Club was able to increase its capacity with the help of the funding by extending the existing petanque piste and building a new one adjacent to the existing site.
The Molescroft Beverley Petanque Club threw open its doors to anybody who wanted to learn the game. Around 400 people attended the event, which was open to people of all ages and abilities.
Laura Hutchinson, a healthy lifestyles development officer at East Riding of Yorkshire Council, said:
"The event was a success, with many local clubs attending too to make it a special day for the many who came to see the event and play some petanque."
There was plenty of entertainment on the day. Groups from the area who provided entertainment included the Beverley Garland Dancers, Silver Swan Ballet Club, U3A Guitar Club and Molescroft Art Club.
Molescroft Beverley Petanque Club Want To Encourage Youngsters To Play
Thierry Condette, Chair of Molescroft Beverley Petanque Club said;
"We are wanting to share our passion for petanque and we are wanting to develop a youth development programme at the Club."
"This includes a junior club for 8-16-year-olds which will be launching Wednesday, 18 May, 4.30-5.30pm and Saturday, 21 May, 9.30-10.30am at the pavilion."
"We will also be looking forward to hosting matches against other teams from across the region."
The Club is located at the Molescroft Playing Field. They usually play on Tuesday, Thursday and Saturday afternoons from 1.30pm.
To find out more about petanque and how you can play visit www.molescroft-pc.gov.uk