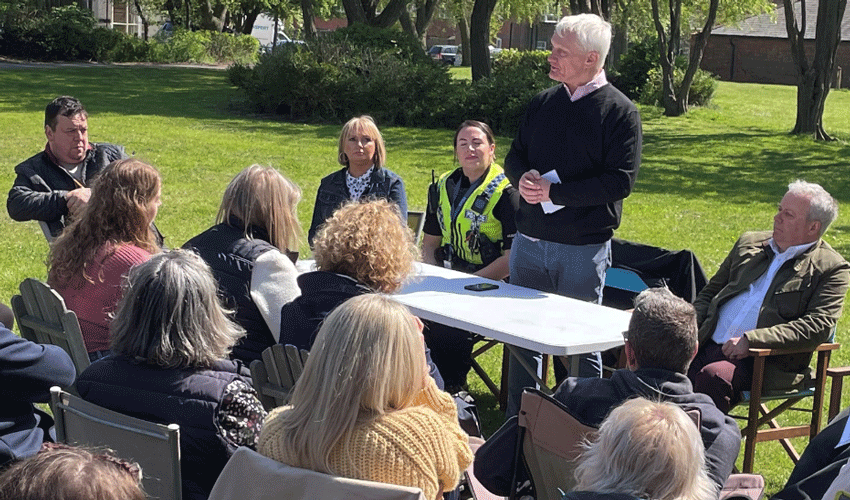 Frustrated residents have heard from local officials about what they intend to do to tackle the rise in anti-social behaviour in Beverley.
Graham Stuart, MP for Beverley and Holderness, chaired a meeting on St Nicholas Green hearing from people who have been impacted.
Those at the meeting included a number of officials from the town including the local police and the Cherry Tree Centre.
Residents in the area are currently facing a barrage of anti-social behaviour in the area. Groups of youths are causing havoc and have at times become very violent attacking people. Most of their anti-social actions are being recorded and shared through the social media platform Tik-Tok.
Graham said;
"Speaking to residents, I know many people are concerned about the levels of anti-social behaviour in Beverley."
"Anti-social behaviour can take such a devastating toll on those affected, and I am pleased we managed to bring residents, the Police and the Council together to find a way forward."
This is not the first time the MP has visited the area to tackle such issues. Despite previous commitments to make things better things have got worse.
One resident who asked not to be named said;
"Things are getting out of hand. It is becoming quite frightening to just pop into the local shop. These kids are running amock, they have no regard for anyone else and face no consequences for their actions."
"We are hearing reports all the time of them attacking people, damaging property and stealing goods from shops. Some of my neighbours are starting to think they should move away from the area."
Local police resources are under increasing pressure due to a decade of funding cuts. Support and activities for young people in Beverley have also been cut by the tory led authority.
Residents at the meeting said that officials wanted to explore opening a new Youth Club to replace the one closed down by the East Riding of Yorkshire Council. CCTV will also be investigated.