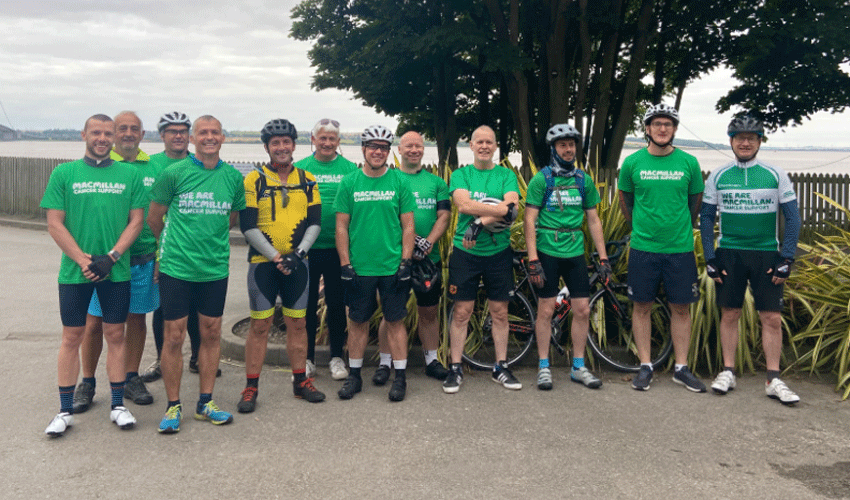 Employees at Hull-based Ideal Heating and their colleagues across the Groupe Atlantic UK Division are celebrating after raising £47,000 for Macmillan Cancer Support during the past year.
It takes the total amount the company has donated to Macmillan to over £200,000 since its partnership with the charity began in March 2018.
To raise the cash, members of Ideal's 1,300-strong team have taken part in activities from Macmillan's annual flagship event, The World's Biggest Coffee Morning, to raffles, sales and a sponsored cycle ride.
The company also makes a contribution to charity for every Ideal boiler staff sale.
The funds donated by the firm in the last year will help Macmillan support people with cancer and their loved ones, through heating grants that help those living with cancer heat their homes.
Debbie Skalli, HR director at Groupe Atlantic UK Division, said: "We're delighted that the efforts and generosity of our employees over the past 12 months have helped to raise such an impressive amount for our charity partner.
"As a company, we're committed to providing thermal comfort to all, so it's fitting that our donations help to fund the heating grants Macmillan provides to people with cancer, especially at a time when rising energy costs are making it difficult for many people to heat their homes.
"The enthusiasm of our employees to help Macmillan continue its valuable work is as strong as when our partnership began four years ago, even with the challenges that new ways of working have presented during recent times.
"It's this community spirit that makes me very proud to work for Ideal."
Rebecca Shanks, fundraising manager at Macmillan Cancer Support, said: "We are thrilled to receive such a tremendous donation of £47,000 from last year.
"To have raised £200,000 in total is truly staggering and we are extremely grateful to everyone at Ideal Heating for their efforts and generosity.
"People living with cancer shouldn't have to worry about the cost of keeping warm, and the money raised for these heating grants will go such a long way in helping people with their energy bills."
In addition to supporting Macmillan, staff at Ideal Heating have raised funds throughout the year for other charities that are close to their hearts.
Thanks to activities such as casual days and sponsored walks, runs and even skydives, more than £9,000 in total has been donated to local charities including Oakwood Dog Rescue in Hull, mental health charity Hull and East Yorkshire Mind, and national organisations Epilepsy Action and MS Society.