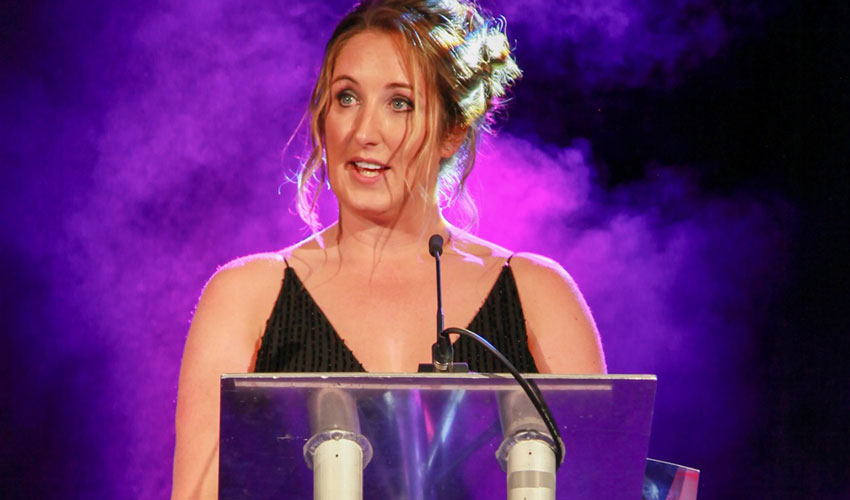 Businesses across the Humber region have stepped up to give their backing to an awards scheme that focuses on recognising the efforts of employees and which this year will expand to present three events.
The People in Business Awards (PIBA) are accepting nominations now for their trio of celebrations with the Hull & East Yorkshire People in Business Awards back for the third year and now joined by the Northern Lincolnshire People in Business Awards and the Yorkshire Coast People in Business Awards.
The awards have attracted sponsorship from a variety of high-profile businesses and other organisations.
KCOM, one of the longest-established providers of communications services in the UK, is sponsoring the Judges Recognition categories in the Hull & East Yorkshire awards and the Northern Lincolnshire Awards.
John Rooney, KCOM Retail managing director, said: "We're delighted to be supporting the People in Business Awards and the Judges Recognition award for those who have shown exceptional leadership guiding their businesses successfully through the pandemic.
"The past two years have been challenging for businesses throughout our region but it's been fantastic to see the spirit, inventiveness and adaptability that many have shown to continue thriving in difficult circumstances. There are a lot of great candidates for this award who have shown sterling leadership throughout and I'm sure it will be a difficult choice to pick a winner."
Houlton, the Hull-based family construction firm which dates back to 1879, will sponsor the Apprentice of the Year category in the Hull & East Yorkshire awards,
Andrew Kingston, managing director of Houlton, said: "Throughout our 140 years in business we have always focused on the importance of training – that commitment to developing the skills of our people has helped us build a proud history and it enables us to look forward with confidence.
"Our support for the People in Business Awards is about promoting the construction sector and working to attract young men and women by showing them how they can build successful and rewarding careers in an industry which is safe, modern and progressive."
Bridlington-based chartered accountants Lloyd Dowson are sponsoring the Entrepreneur of the Year category in the Yorkshire Coast awards.
Vanessa Rowbottom, the company's marketing manager, said: "Lloyd Dowson are pleased to be a category sponsor at the People in Business Awards, which celebrate the achievements of local businesses and individuals in the area and helps to bring communities together. Lloyd Dowson recognises the importance of supporting the local community and sharing success."
Wilberforce Sixth Form College is the headline sponsor of the Hull & East Yorkshire awards. Hull City Council, Marketing Humber, Cobus Communications, HBP Systems and NU Architects are all repeat sponsors. New sponsors include the DoubleTree by Hilton Hotels which will host the awards for Hull & East Yorkshire and Northern Lincolnshire, Northern Foundry digital marketing and e-commerce agency and business innovation specialists RTC.
The Hull and East Yorkshire People in Business Awards were launched in 2019 and returned in 2021 with a virtual edition at Bridlington Spa.
The 2022 awards will be presented at a gala dinner on Friday 1 July at the DoubleTree by Hilton Hotel in Hull. The closing date for entries is Monday 16 May.
The Northern Lincolnshire People in Business Awards will be presented on Friday 9 September at the DoubleTree by Hilton Hotel in Lincoln and entries must be submitted by Monday 1 August 2022.
The Yorkshire Coast People in Business Awards will take place on Friday 30 September at Bridlington Spa with a closing date for entries of Monday 15 August 2022.
Apart from the team impact categories, all the awards are aimed at individuals who have demonstrated an exceptional contribution to their workplace, an excellent performance against targets and a general can-do attitude to any problem which they have faced.
The awards are free to enter and nominations are open to public and private sector organisations for 15 categories in each region. Candidates for the additional category of Lifetime Achievement will be identified by the judges who will draw on their extensive knowledge and experience of business.
Winners at the 2021 awards included sole traders and employees of businesses ranging from SMEs based in the Hull and Humber region to major players Cranswick and Reckitt.
Details for candidates and sponsors can be found on the awards website at https://www.pibawards.com/
Jo Fleming, entrepreneur and founder of the awards, said: "I'm delighted to bring back the People in Business Awards and to expand them to present three events which will all recognise and reward individual and team talent in all industries.
"This gives organisations and individuals the chance to support and share in our vision to raise the profile of the talented, hardworking and dynamic people who do so much to help businesses in our region to succeed.
"We had an amazing sell out first event in 2019 that showcased a wide range of talented individuals and we hope to celebrate them on an even larger scale in 2022."