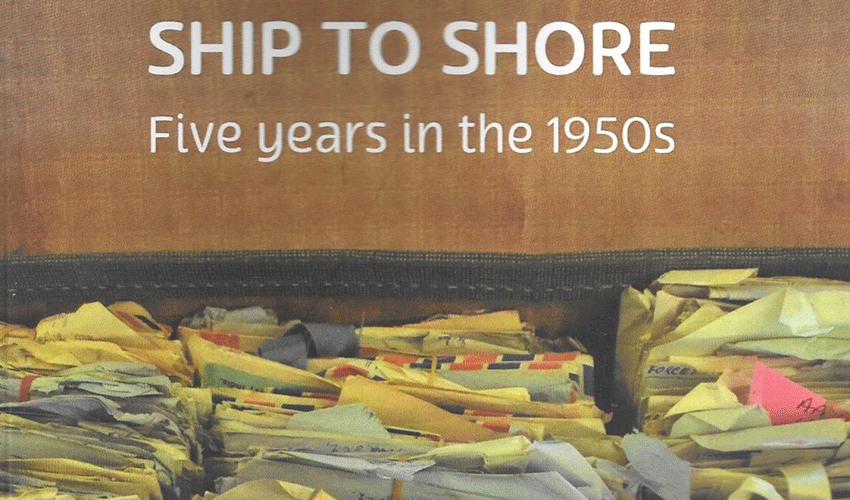 When a local writer, Hazel Hutchinson, found an old suitcase stuffed with letters, it was the beginning of a journey of discovery.
The letters dated back to the 1950s, when her father was in the Merchant Navy and her mother was at home in Hull.
It took Hazel months to sort the letters into chronological order and then to read them. What emerged was not only a love story but a window into another world.
Although the letters were at times deeply personal, they also reflected the times they were living in. From the Coronation to the Suez Crisis, they showed the impact that world events had on everyday life.
"I wanted to share their story with a wider audience," explains Hazel, "and that was why I turned their letters into a book."
'Ship to Shore: Five Years in the 1950s' reveals the ups and downs of housework, childbirth and child-rearing, together with the frustrations and pleasures of life at sea.
Hazel decided to donate 10% of the sale proceeds to the Sailors Children Society, as this charity meant a lot to her father, John Witty.
John spent his early years living above a bookshop on Butcher Row before the family moved to Long Lane, so it seems fitting that the book is now available to order from the Beverley Bookshop on Butcher Row.
Alternatively, it can be ordered via Northsea Publishing on Facebook or by emailing the author: hzlhutchinson@gmail.com.