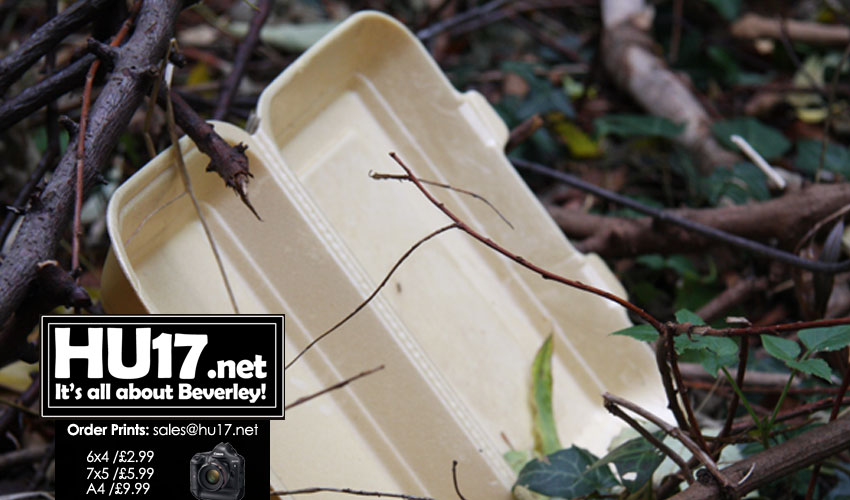 A further 16 people have been convicted of littering offences committed in Hull, with fines and costs amounting to £6,210.
The convictions come after individuals failed to pay fixed penalty notices, issued in June of this year and obtained in November.
This follows 15 convictions decided by magistrates between April and May 2021, which totalled £5,268.
Councillor Rosie Nicola, the Portfolio Holder for Waste Management, said:
"There is absolutely no excuse for littering. It makes neighbourhoods look unsightly and uncared for. More than that, it's harmful.
"In a time when issues about the environment are in the news so much, we all have a responsibility to do our bit. Every one of us in Hull needs to step up to the plate and make sure we never drop litter.
"There are more than enough bins in Hull – either provided by the council or commercially owned. If you don't see a bin, please take your litter home and dispose of it properly."
It is an offence to throw down, drop or otherwise deposit and leave litter, under section 87 of the Environmental Protection Act 1990. Offences can result in a £100 fixed penalty, reduced to £80 if paid within the early payment period, or prosecution and a maximum fine of £2,500 if individuals do not pay the initial penalty.
Keep Britain Tidy, a charity campaigning to reduce litter nationwide, says more than two million pieces of litter are dropped in the UK every day, costing taxpayers more than £1 billion a year in street cleaning costs.
Fixed penalties for the above littering offences were issued by the council's enforcement contractor, LA Support Limited, at the following locations:
Charles Street
Alfred Gelder Street
Beverley Road
Ryde Street
Princes Avenue
Prospect Street
Boulevard
Grafton Street
Ferensway
Newland Avenue
Queens Road
Alexander Road
Cottingham Road
The council has other prosecutions pending and will continue to publicise these once they have been before magistrates.
Anyone issued with a fixed penalty notice for littering should pay it promptly to avoid a fine and a criminal record. To pay, contact LA Support Limited by calling 0800 781 6229 or online at https://fpnpayment.com/Hull.