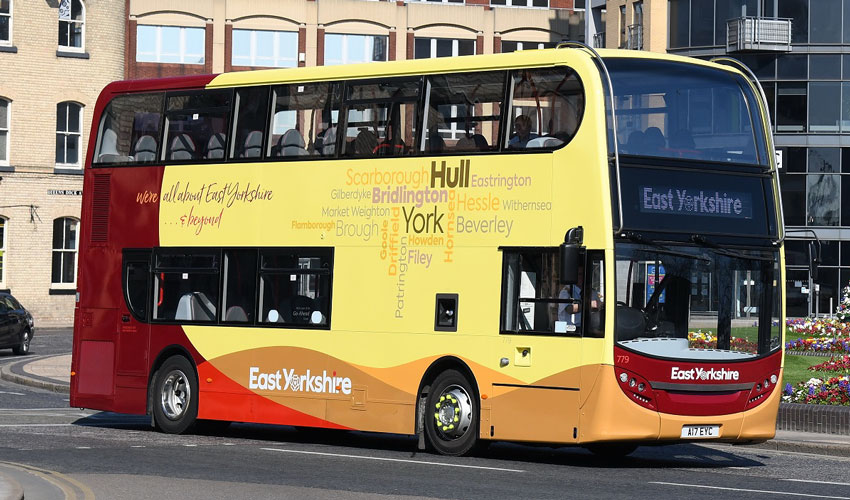 Hull City Council has created an ambitious plan to improve bus services across the city after carrying out a major public consultation.
As part of the National Bus Strategy published by the Government in March, all local transport authorities are required to develop a Bus Service Improvement Plan (BSIP), to be reviewed annually.
During the summer, the council held a People's Panel survey to learn more about how people use public transport and try to understand the barriers people face when accessing it.
Among the issues highlighted by the survey was a need for easy-to-access bus and ticketing information, along with real-time bus information and user-friendly journey planning tools.
As a local transport authority, Hull City Council, along with its partners, including bus companies Stagecoach and East Yorkshire Buses, has now developed its comprehensive plan for the city.
Councillor Dean Kirk, the portfolio holder for transportation, roads and highways, said: "We want people who live in, visit and travel around the city to choose a more sustainable form of travel, and providing a reliable and efficient bus service is critical to achieving this.
"After consulting the people of Hull, we have developed a far-reaching plan that addresses their main needs and priorities when it comes to public transport.
"By helping people travel greener, minimising pollution and tackling congestion, we are putting Hull on the road to becoming a carbon-neutral city by 2030."
The key objectives of the BSIP 2021/22, which covers the period 2022 to 2035, include:
A review of all key roads to ensure buses are prioritised and have a free flow, improving frequency, journey times and cost value.
Stagecoach says it is committed to achieving a zero-carbon bus fleet by 2035, and in 2019, it invested £5.7m in a state-of-the-art fleet of 31 environmentally-friendly vehicles. The high-spec buses are fitted with Euro VI engines with low emissions and the latest start/stop technology.
Matt Cranwell, managing director of Stagecoach East Midlands, said;
"We are proud of our partnership with Hull City Council as we continue to work together to deliver sustainable, reliable and affordable bus travel in Hull.
"We welcome the new BSIP proposal, which puts the needs of the people first and sets out clear objectives to make public transport more accessible and efficient in Hull, and looks forward to working with the council to deliver this plan."
Ben Gilligan, area director of East Yorkshire Buses, said:
"We have been really pleased to work with Hull City Council and our colleagues at Stagecoach to develop this ambitious plan that rightly focuses on the important role of public transport in reducing congestion and improving air quality across the city.
"To be attractive, buses must be able to travel without delays. Hull City Council has recognised this and we look forward to delivering the improvements to services that will encourage more people in Hull to make the right choice for the planet by choosing public transport."
The final BSIP 2021/22 will be published on October 31.