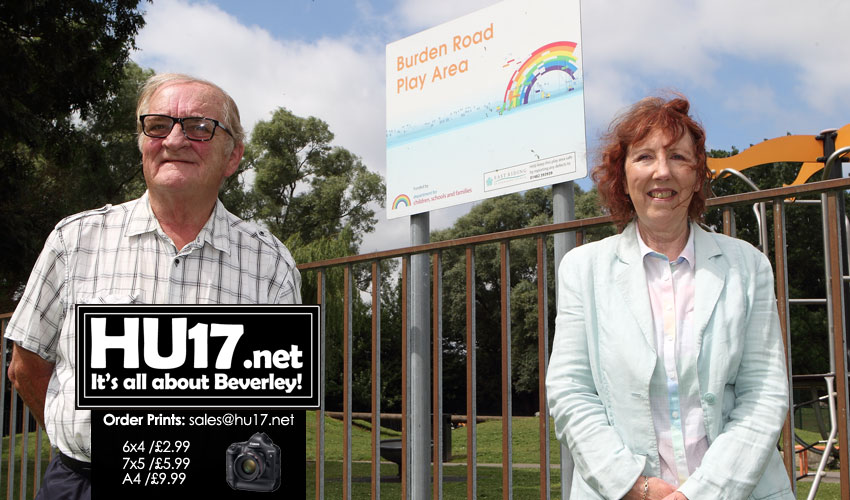 Libdem Councillor Linda Johnson has confirmed that the Burden Road play area is to be refurbished
Known locally by many as Mudhills work will be undertaken to give the area a much-needed facelift while fixing the damage caused by vandals.
Cllr Johnson who also sits on the East Riding of Yorkshire Council says that other projects are also being delivered in the area.
She hopes that the project being undertaken will help improve the lives of those living on the Swinemoor estate.
Speaking to HU17.net She said;
"Meetings between me, Cllr Peter Astell of Beverley Town Council and the ERYC Grounds and Forestry Project Manager have been held some weeks ago."
"While at these meetings we discussed a variety of issues on Swinemoor Estate, including the Burden Road Play Area. I am pleased to confirm that refurbishment of the park is already in planning."
"The park was also inspected on 7 July with regards to the refurbishment and litter issues. We are due to hold another meeting to discuss plans in more detail in the coming days."
Burden Road Play Project Just One Of Many
Despite the best effort of the local authority and volunteers, litter continues to be a problem on the estate.
This, along with other issues is something Cllr Johnson is keen to address with some measures already being taken. She added;
"Litter bins have been replaced and residents are also being encouraged to use them. While Street Scene Services are regularly emptying bins and cleaning the play areas."
"There are other initiatives in the pipeline too specific to the Swinemoor Estate."
"These involve both ERYC and Beverley Town Council working together closely to benefit all our residents."
"Hopefully, the flowers Beverley Town Council has put around the estate are bringing cheer to people's lives."
"Residents raised their concerns and we listened. I would also like to urge anyone who has an issue to get in touch. We will always try our very best to take action where possible."
Cllr Denis Healy added;
"Local politics for the LibDems is all about improving life for our community. This project is an example of genuine community engagement and our commitment to delivering for the residents of the town."