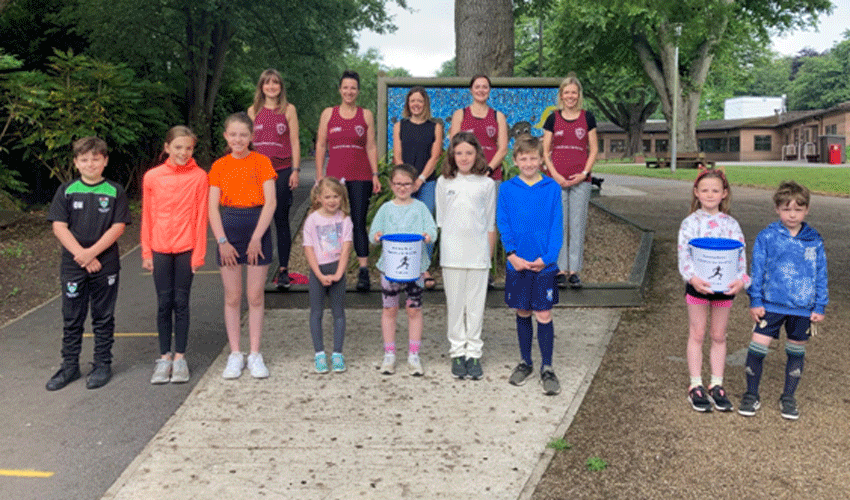 A group of mums who have children at Beverley Minster Primary School is running a series of races to try and raise £1,500 to buy new play equipment for their school.
They are hoping to run a total of 250 miles between them over the next few months.
Three of the women have already completed the gruelling Race to the Castle ultra-marathon completing 64 miles each in one day.
The team of 8 is also taking on virtual and distanced races from 10ks to half and full marathons. Their next race will be the Walkington 10k on Friday 9th July 2021.
On Friday 2nd July 2021 the school took part in a sporting non-uniform day to help support the team and the children took on sporting challenges throughout the afternoon. The children also had guest speakers talk to them virtually about the benefits of running and keeping healthy.
Michelle Moody, organiser of the fundraising challenge said;
"I wanted to raise money for my children's school through running because as a mum and a teacher, I know how hard schools work to purchase resources and equipment. Anything parents/carers can do to support that, is welcome. Running is a brilliant way to keep healthy in mind and body and it's been great that our team of running mums has once again risen to the challenge."
Headteacher Rachel Hatter said;
"Our running mums are an inspiration to our children. Health and fitness is a key priority for us because being happy and healthy is an excellent foundation for children to develop their learning."
This is the second challenge for the team consisting of Michelle Moody, Joanne Hastings, Rebecca Meilhan, Gemma Horsley, Laura Bassett, Suzy Rawlings, Caroline Walker and Jenny Henderson. They raised over £1,000 in 2019 to fund new resources for the school.
The team is looking for local businesses to sponsor them but is also hoping people will go to their just giving page to donate to help them reach their target of £1,500.