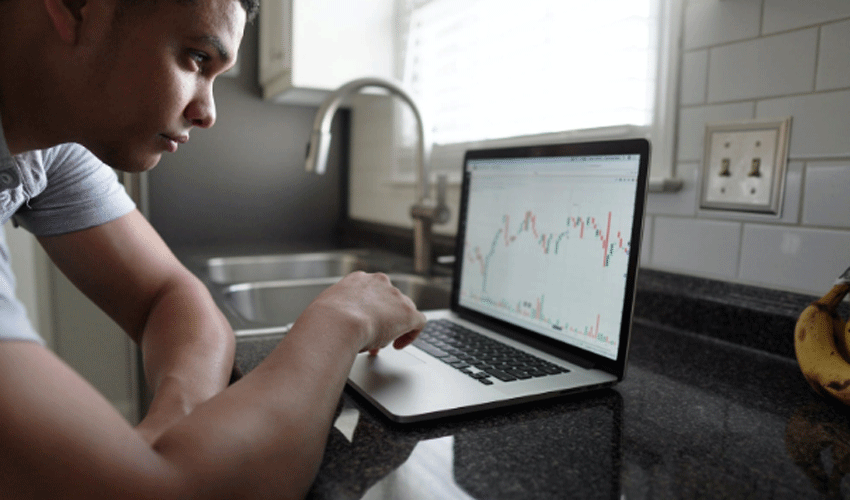 Finding a trading partner who will help make your investment grow and be profitable requires research and inquisitiveness.
In today's bustling financial market where day trading is thriving, you might think that there are no unscrupulous brokers or scammers within the market. This false sense of security will cost you dearly if you don't carefully select a trading broker.
While it's true that notable scammers like Bernie Madoff and Jordan Belfort have been apprehended, the threat of fraud and scams still lurks around the corners of the financial market.
To avoid being lured in by dishonest brokers, we will share here some tips on finding an online broker that's worthy of your trust and time.
Check the Brokerage Company's Profile and Reviews
Doing your homework and researching about a brokerage company that interests you is a smart way of getting information before contacting the company or its broker. Now that most trading transactions are done online, you must gather fundamental knowledge about the company or firm that you might be dealing with in the future.
Checking the company's profile through its history, track record, clients, SEC registration and license, and other essential details. You'll also need to look up the company's physical location or address and contact information to ascertain that it isn't some bogus company.
The contact information will also be useful when you need to make specific inquiries regarding trading. Even though it is convenient to process trading transactions online, you'll still need to contact a live representative from the firm to fill you in on some salient details about trading.
Going through independent review sites can help you gain more insight into how a trading company does business with its clients.
Reputed trade and broker reviewers from https://www.trusted-broker-reviews.com/vantage-fx/ advise new investors to read reviews from independent review sites like TrustPilot, Birdeye, Reviews.io, and TurnTo and learn more about different kinds of companies, including brokerages. These sites share reviews posted by customers, so you get unbiased and relatively accurate impressions and opinions about the broker you are transacting with or will be dealing with. The posted ratings are of brokerage firms reviewed in these sites are averages of all the reviews made by past and current customers. The star ratings should give you a reliable picture of how satisfactory their services are.
Contact Your Broker Candidates
If you have selected a suitable broker from your initial research, then good for you. If you have more than one option for your possible online trading broker, then it's time to seek answers directly from them. This is where the contact information we previously discussed comes in. Online day trading involves fewer human interactions as you conduct your trading activities through your computer or mobile device. Young investors find this more convenient and more seasoned investors find online trading as an additional benefit.
Whether you belong to the new or old generation of investors, it is still essential to establish effective communication with your broker. Conversing with a live representative from a brokerage company, whether personal, over the phone, or through video call, is of paramount importance in determining if the firm can align with your investment goals, your learning style, trading preferences, and has your best interests in mind. Ask relevant questions to your investment needs and observe how they answer each question you ask.
Since money is involved in your investment and transactions with your broker, do not forget to ask about fees, rates, and commissions. If the representative cannot give detailed and clear information, does not have straight answers, or may seem rushed when responding to your questions, proceed to your next candidate.
Check the Company through SEC and/or FINRA
Your research is just the initial step in data collection regarding your online trading broker and the company they represent. To further verify the information you have gathered as accurate, counter-check it with a reliable source of reference such as the Securities and Exchange Commission (SEC) or Financial Services Authority (FSA) if it is a UK-based company.
The SEC has several online resources such as the Central Registration Depository (CRD), where you can check the brokerage companies, registrations, filings, and history of complaints and disciplinary actions sanctions against them. You can also use the CRD database to lookup an individual broker's educational background, license, and business affiliations. The information from SEC is neutral, secure, and impossible to manipulate, making it a reliable source for ascertaining your online broker choice.
Another reliable reference for cross-checking a brokerage firm or an individual broker is the Financial Industry Regulatory Authority (FINRA). FINRA is a private, independent organization that is authorized by Congress to regulate member brokerage firms and exchange markets and to protect investors. It operates the BrokerCheck website, which is an excellent resource for checking in-depth information about brokers and their firms. The database is regularly updated to give site visitors the latest information about brokerage firms and brokers. If the broker or brokerage firm is a member of FINRA and has updated information, then it's a good indication of their credibility and reputation.
Verify the Company's SIPC Membership
We include this step as an added measure in case of a worst-case scenario where your brokerage firm goes out of business. Verify if the brokerage firm you are dealing with is a member of the Securities Investor
Protection Corporation (SIPC). The SIPC is a non-profit corporation that protects investors for up to $500,000 if ever the worst-case scenario we mentioned happens. It works similarly to how the Federal Deposit Insurance Corporation (FIDC) protects bank depositors and account holders. Of course, you wouldn't want this scenario to happen, and you want your investments to grow, but this is a necessary safeguard to help you recover some of your investment.
Investments are serious financial undertakings, and you need an online trading broker that takes your investment goals seriously. Success in trading investments takes a long time to achieve, and you need a broker that can commit to assisting and guiding you until you succeed.
Find a trading partner who puts your best interest first and is motivated to achieve mutual growth. We hope that the few tips we have shared here can help you find the best online broker that meets your needs and will make your investment journey worthwhile.