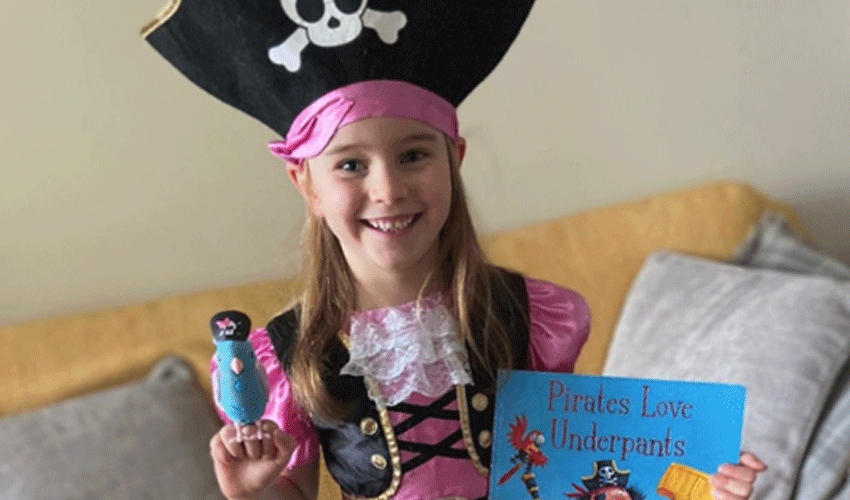 To celebrate last week's World Book Day, five-star housebuilder David Wilson Homes Yorkshire East donated £100 of book vouchers to a Cottingham primary school as the housebuilder continues to support the communities in which it builds.
David Wilson Homes Yorkshire East has donated the £100 worth of books to youngsters at Westfield Primary School, situated close to its Harland Park development in Cottingham. The new books will help support back to school learning, as the school is committed to ensuring all pupils will have dedicated storytime with quality books.
Mental wellbeing is now more important than ever, with reading playing an integral part in that. Research by National Literacy Trust1 found that 59.3% of children and young people stated that reading during lockdown has made them feel better, with 31.6% saying that reading helps when they've felt sad from not being able to see loved ones.
The donation will be used to purchase brand new books as the school noticed that some of its pupils' reading may have lapsed during the lockdown and is keen to reignite the children's love of books and encourage them to re-establish their reading routines at home.
Rachel Hunt, Teacher at Westfield Primary School, said:
"We're extremely grateful to David Wilson Homes Yorkshire East for the kind donation towards our school's reading resources. World Book Day has been a little bit different this year, but we will be raising the profile of reading at school as well as monitoring any pupils who may have fallen behind during the difficult time lockdown brought. We're excited to spend the wonderful donation on quality fiction to be read to the children."
Sarah Crawford, Field Sales Manager at David Wilson Homes' Harland Park development, added:
"David Wilson Homes Yorkshire East is keen to support the local community wherever possible, and being able to encourage reading both at school and in the children's homes is incredibly important, especially during the difficulties that the pandemic has brought. We should all take time out of our day to read to help our mental wellbeing and learning."